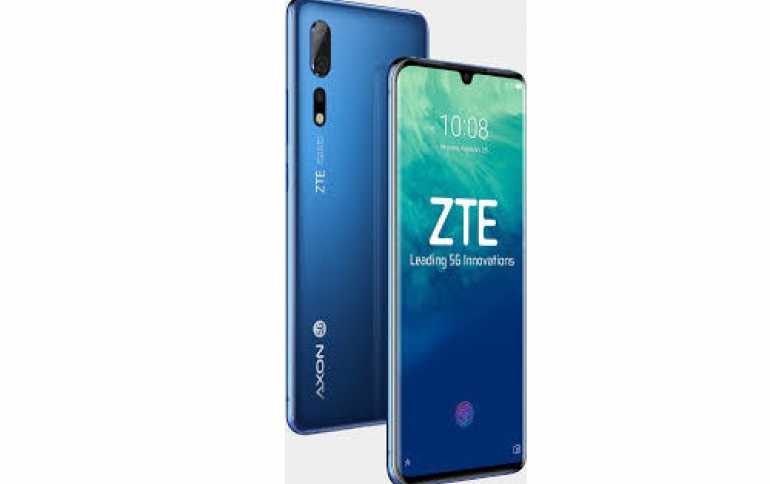 ZTE Axon 10 Pro 5G To Hit the European Market Soon
The ZTE Axon 10 Pro 5G has obtained its 5G CE certificate, meaning that it is compliant with the mandatory requirements of entering European markets.
In addition to the 5G CE certification, ZTE Axon 10 Pro 5G has also got the technical approval of Du and Etisalat.
In accordance with the latest 5G NR specification, CTTL-Terminals have conducted the 5G CE certificate tests for ZTE's smartphone. The tests cover electrical safety, electromagnetic radiation, electromagnetic compatibility, radio frequency performance and so on.
The smartphone is powered by the Qualcomm Snapdragon 855 platform, the Snapdragon X50 5G modem and the F2FS File System. It comes with an AMOLED screen, an AI triple-camera, dual speakers, Dual SmartPA and the DTS: X Ultra audio. The 5G flagship smartphone also supports Near Field Communication (NFC) and wireless charging.
Finish carriers including Elisa, Du and Etisalat will offer the ZTE Axon 10 Pro 5G in Finland as the first commercial 5G smartphone in Northern Europe. It will also be available in Dubai and is expected to be one of the first commercial 5G devices in China.