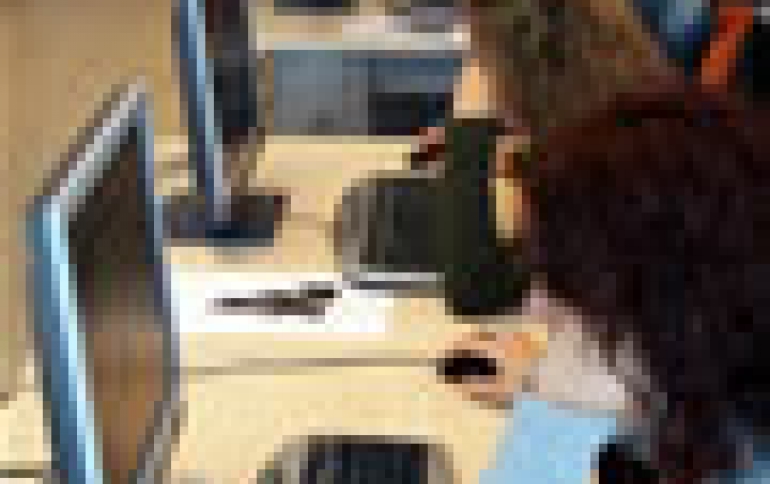 Worldwide PC Shipments in Fourth Quarter of 2011 Declined
After two quarters of positive growth, worldwide PC shipments totaled 92.2 million units in the fourth quarter of 2011, a 1.4 percent decline from the fourth quarter of 2010, according to preliminary results by Gartner, Inc. "Continuously low consumer PC demand resulted in weak holiday PC shipments," said Mikako Kitagawa, principal analyst at Gartner. "While economic uncertainty in Western Europe had an effect on consumer PC shipments, expectations of a healthier economic outlook in North America could not stimulate consumer PC demand in that region. The healthy professional PC market as well as growth in emerging markets could not compensate for the weaknesses in mature markets, with overall growth still negative."

Hard-disk drive (HDD) shortages triggered by the October 2011 floods in Thailand had a limited impact on fourth-quarter PC shipments and prices. However, Gartner analysts said a major impact will be felt, and this is expected to materialize in the first half of 2012, and potentially continue throughout 2012. These shortages will temporarily lower PC shipment growth during 2012.

"Ultrabooks were quietly introduced into the market during the 4Q11 holiday season," Ms. Kitagawa said. "Ultrabooks didn?t seem to draw consumers? attention. Consumers had very little understanding and awareness of ultrabooks, and only a small group of consumers was willing to pay the price premium for such models. However, as has been seen this week at the International Consumer Electronics Show (CES) show, 2012 is a big debut stage for ultrabooks."

HP retained its No. 1 position in the fourth quarter of 2011, despite a shipment decline of 16.2 percent year over year. HP also had to battle against aggressive pricing from competitors and deal with weak consumer PC demand in the holiday season.

Lenovo experienced the strongest growth among the top five vendors, as its PC shipments grew 23 percent in the fourth quarter of 2011, and it further cemented its place as the No. 2 vendor in global PC shipments. The company?s growth was attributed to its aggressive pricing in both the professional and consumer markets.

Dell had a good quarter with shipment growth in most regions. While the consumer market remained a weak point, Dell enjoyed stable growth in the professional sector, driven by upgrades to Windows 7. Asus stayed in the No. 5 position despite generally weak consumer sales. Asus's shift from mini-notebooks to regular notebooks was successful, as close to 80 percent of Asus mobile PCs shipments were regular notebooks in the fourth quarter of 2011.

In the U.S., PC shipments totaled 17.9 million units, a 5.9 percent decline compared with the same quarter last year. U.S. holiday sales were not all that exciting for PC vendors. As expected, consumers? attention was diverted toward other product categories, especially smartphones and media tablets. All-in-one (AIO) desktop PCs drew consumers? attention during the holiday season. The main attractions were large screen sizes and high-definition viewing capability.

HP maintained the No. 1 position in the U.S. PC market in the fourth quarter of 2011, but Dell gained ground as HP lost substantial market share in the quarter. Apple enjoyed the strongest growth among the top five vendors. Lenovo's U.S. PC shipments grew 40 percent year-over-year, but its shipment volume was not enough to squeeze into the top five ranking (it was in the sixth position).

For the year, worldwide PC shipments totaled 352.8 million units in 2011, a 0.5 percent increase from 2010. A weak consumer PC market, particularly in mature markets, was a major contributor to this stagnation, despite good growth in the professional market. Emerging markets grew steadily, driven by low initial PC penetration.

Among the top five PC vendors, Lenovo took over the No. 2 spot from Dell. Lenovo continued to gain market share via aggressive pricing and acquisitions, namely of NEC and Medion. Asus climbed from sixth to fifth, replacing Toshiba.