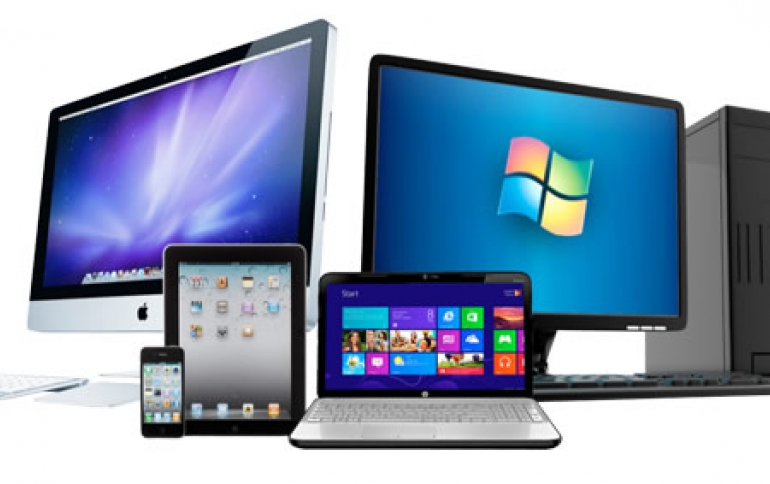 PC Shipments Grew For the First Time in Six Years During the 2Q of 2018
Worldwide PC shipments were increased in the second quarter of 2018,, according to preliminary results released by Gartner, Inc. and IDC . This is the first quarter of year-over-year global PC shipment growth since the first quarter of 2012.
IDC estimates that shipments of traditional PCs (desktop, notebook, and workstation) for the second quarter of 2018 (2Q18) totaled 62.3 million units, recording solid year-on-year growth of 2.7%. The results mark the strongest year-on-year growth rate in more than six years, when the first quarter of 2012 posted growth of 4.2%.
Gartner said that worldwide PC shipments totaled 62.1 million units in the same period, a 1.4 percent increase from the second quarter of 2017.
All regions experienced some growth compared with a year ago. While the results are a positive result for the PC industry, Gartner analysts said this sign of market stability is not enough to declare a PC industry recovery just yet.
"PC shipment growth in the second quarter of 2018 was driven by demand in the business market, which was offset by declining shipments in the consumer segment," said Mikako Kitagawa, principal analyst at Gartner. "In the consumer space, the fundamental market structure, due to changes on PC user behavior, still remains, and continues to impact market growth. Consumers are using their smartphones for even more daily tasks, such as checking social media, calendaring, banking and shopping, which is reducing the need for a consumer PC.
"In the business segment, PC momentum will weaken in two years when the replacement peak for Windows 10 passes. PC vendors should look for ways to maintain growth in the business market as the Windows 10 upgrade cycle tails off."
With the completion of Lenovo's joint venture with Fujitsu, three out of four PCs were shipped by the top five PC vendors in the second quarter of 2018. With the inclusion of Fujitsu's PC shipments due to the joint venture (a formation of Joint Venture with Fujitsu), Lenovo was in a virtual tie with HP Inc. for the top spot in the second quarter of 2018 based on global PC shipments (see Table 1). All of the top five PC vendors experienced an increase in worldwide PC shipments in the quarter.