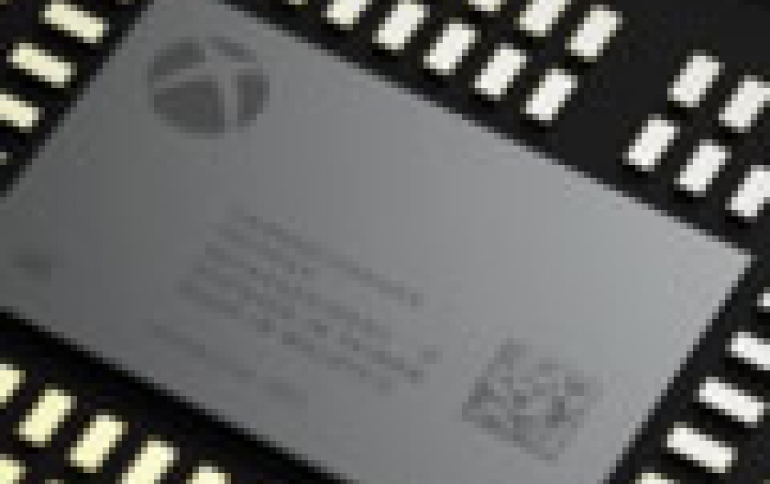 Xbox at Gamescom: Forza Horizon 4, PUBG, State of Decay 2, New Bundles, and More
Today, via a special episode of Inside Xbox broadcast directly from Microsoft's booth at gamescom, the company gave fans in Germany and around the world a closer look at some of the games coming to Xbox One over the next year, unveiled new Xbox One bundles and accessories, revealed new Xbox Game Pass titles, and more.
More on Forza Horizon 4's Team Multiplayer Action
As Forza Horizon 4 races towards launch, Microsoft got more information about Team Adventure, the new competitive multiplayer mode that allows players to team up and take on the world in races, games and frantic Freeroam Rushes. With new Leagues to rise through, unique rewards to be won and prestigious Grandmaster titles to aim for, start picking your teammates now and be ready when the first four-week series begins on Oct. 2 when Forza Horizon 4 launches worldwide on Xbox One, Windows 10 and included with Xbox Game Pass.
PlayerUnknown's Battlegrounds Graduating from Xbox Game Preview; Full Content Release Coming September 4
Microsoft announced that PlayerUnknown's Battlegrounds (PUBG) will exit the Xbox Game Preview program on September 4, 2018 to Full Product Release (1.0). While PUBG Corp. will continue to enhance the game and deliver new content to Xbox players, the Full Product Release marks the culmination of our combined efforts in Xbox Game Preview, where Microsoft worked with the Xbox community to regularly update, tune, stabilize and enhance the PUBG experience for Xbox One.
Xbox Game Pass Announces Halo: The Master Chief Collection Coming in September, a Mobile App Beta and Special Offers for New Members
Xbox Game Pass provides gamers the value and freedom to play over 100 games for one monthly price. Microsoft announced the latest addition to the service with Halo: The Master Chief Collection on September 1.
Microsoft also announced the release of the Xbox Game Pass app, now available on iOS and Android. Browse any of the games in the Xbox Game Pass catalog, discover new titles and download them straight to your console when you're on your mobile device. That way, they're ready to play the next time you turn on your Xbox One. If you haven't tried Xbox Game Pass yet, Microsoft also has a special offer for new members. Starting today until August 31 you can get one month of Xbox Game Pass for $2 (or equivalent local currency) and receive a second month for free in nearly all countries where Xbox Game Pass is available.
Undead Labs Keeps the Zombies Coming with State of Decay 2's Daybreak Pack
Zombie killing fans will be happy to hear that Undead Labs is continuing their post-release momentum through new add-on content for State of Decay 2. Daybreak Pack will give fans more of the multiplayer action they've been asking for with a new siege defense game mode that gives players the ability to fight zombies, complete missions and earn rewards as a respawning Red Talon soldier with up to three friends. It will be available on Sept. 12. State of Decay 2 is available on Xbox One, Windows 10, and also included with Xbox Game Pass.
Journey to Perilous New Lands in Sea of Thieves Forsaken Shores
Today, Microsoft also gave players their first look at the third major free content update for Sea of Thieves in The Forsaken Shores. Launching September 19, and also available within Xbox Game Pass, The Forsaken Shores will take players to The Devil's Roar to encounter brand new environmental perils with volcanoes, geysers and earthquakes added to the game.
New Xbox One Bundles and Accessories
Microsoft announced 8 new bundles and 3 new controller designs, including the first ever Xbox One X Special Edition console bundle-the Xbox One X Gold Rush Special Edition Battlefield V Bundle-as well as the Xbox Wireless Controller - PlayerUnknown's Battlegrounds Limited Edition and new camo and shadow options for Xbox Design Lab.
From Blockbuster Titles to Innovative Indies, Games Play Best on Xbox One
Dozens of new games from talented creators are coming to the platform, such as Bethesda's Fallout 76, Ubisoft Massive's The Division 2, Rockstar Games' Red Dead Redemption 2, Square-Enix's Kingdom Hearts 3, Capcom's Devil May Cry 5, Electronic Arts' Battlefield V, 4A Games' Metro Exodus, Activision's Call of Duty: Black Ops IV and Square Enix Montreal's Shadow of the Tomb Raider, with many enhanced for Xbox One X.
Tom Clancy's The Division 2 (Ubisoft Massive): Developed by Ubisoft Massive and the same teams that brought you Tom Clancy's The Division, Tom Clancy's The Division 2 is an online open-world, action-shooter RPG experience set in a collapsing and fractured Washington, D.C. This rich new setting combines a wide variety of realistic environments where the player will experience the series' trademark for authenticity in world- building, rich RPG systems, and fast-paced action like never before. Play solo or co-op with a team of up to four players to complete a wide range of activities, from the main campaign and adversarial PvP matches to the Dark Zone.
Fallout 76 (Bethesda): The creators of Skyrim and Fallout 4 welcome you to Fallout 76 - a prequel and the largest world ever created in the legendary Fallout universe. Set in the hills of West Virginia, you are one of the first to emerge, into a new and untamed wasteland.
Devil May Cry 5 (Capcom): A new entry in the over-the-top action series comes to Xbox One in spring 2019, complete with its signature blend of high-octane stylized action and otherworldly and original characters the series is known for. Years have passed since the legions of hell have set foot in this world, but now a new demonic invasion has begun, and humanity's last hope will rest in the hands of three lone demon hunters, each offering a radically different play style. United by fate and a thirst for vengeance, these demon hunters will have to face their demons if they hope to survive. The devil you know returns in the most over the top, technically advanced, insane action experience of this generation. Devil May Cry 5 unleashes its demonic fury on March 8, 2019.
The Dark Pictures (Bandai Namco Entertainment): From the developers of Until Dawn comes The Dark Pictures - a series of standalone, branching cinematic horror games that combine high graphics with powerful storytelling to create a terrifying new gaming experience. Man of Medan is the first game in the Dark Pictures Anthology, bringing supernatural horror to the South Pacific. Five friends set sail on a holiday diving trip. With a rumoured WWII wreck to find, and plenty of on-deck partying to be had, the group is ready for what should be the dive trip of a lifetime. As the day unfolds, and a storm rolls in, their trip soon changes into something much more sinister and terrifying. As the player, you'll get to shape the story through your actions and decisions.
Shadow of the Tomb Raider (Square Enix Montreal): Experience Lara Croft's defining moment as she becomes the Tomb Raider. In Shadow of the Tomb Raider, Lara must master a deadly jungle, overcome terrifying tombs, and persevere through her darkest hour. As she races to save the world from a Mayan apocalypse, Lara will be forged into the Tomb Raider she is destined to be.
Five Games are Coming to Steam and PC Disc on September 14
Microsoft also announced five games soon to be available via Steam and on PC disc. ReCore: Definitive Edition is an action-packed adventure in which charming robotic companions are your key to saving humankind.
Super Lucky's Tale is a 3D platformer that follows the adventures of a brave fox named Lucky on his quest to help his sister rescue the mysterious Book of Ages.
Disneyland Adventures allows Disney fans of all ages to explore Disneyland park, embarking on quests, meeting characters and more.
In the 3D platforming game Rush: A Disney-Pixar Adventure, fans can visit the worlds of six beloved Disney-Pixar films to solve puzzles and uncover hidden secrets.
Finally, you can create the zoo of your dreams with Zoo Tycoon: Ultimate Animal Collection.