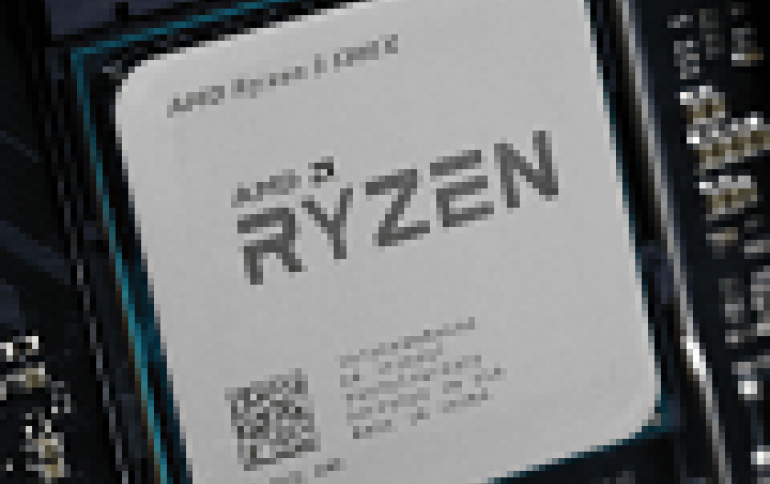 2nd Generation AMD Ryzen Processors Available April 19
​One year after the first release of the AMD Ryzen processors, AMD today announced pre-orders begin today worldwide for the 2nd generation AMD Ryzen desktop processors.
This 2nd gen Ryzen desktop processor lineup includes two 8-core, 16-thread models and two 6-core, 12-thread models, all offering upgrades and advanced AMD SenseMI technology.
The entire line of 2nd gen Ryzen desktop processors include an AMD Wraith cooler inside the retail box. The AMD Ryzen 7 2700X CPU PIB includes the new Wraith Prism cooler, which offers improved thermal performance over the Wraith Max, a more compatible fan profile, and enhanced lighting capabilities with per-RGB controls.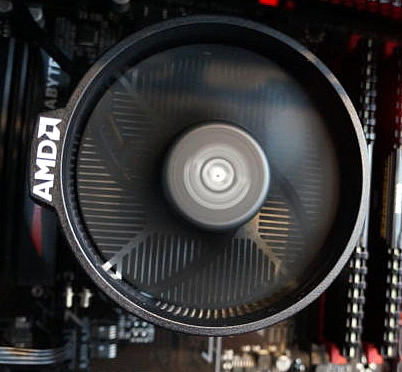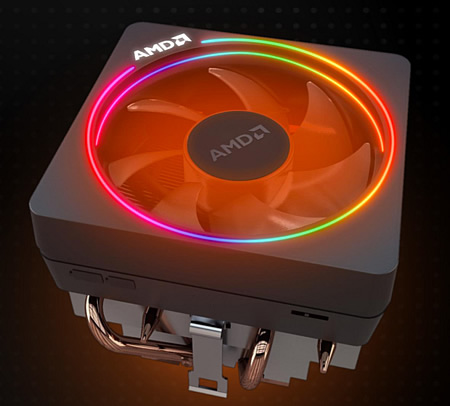 The launch on April 19th will consist of four processors: two from the Ryzen 7 line, with eight cores and sixteen threads, and two from the Ryzen 5 line, with six cores and twelve threads. These processors are built on GlobalFoundries' 12nm process, which uses some slight process changes to enable up to 10% better performance when directly porting a 14nm design.
| MODEL | ​CORES | ​THREADS | ​CLOCK SPEED MAX BOOST/ BASE (GHZ) | ​Smart Prefetch Cache | ​TDP | ​COOLER | ​SEP (USD) |
| --- | --- | --- | --- | --- | --- | --- | --- |
| ​Ryzen 7 2700X | ​8 | ​16 | ​4.3/3.7 | ​20MB | ​105W | ​Wraith Prism (LED) | ​$329 |
| ​Ryzen 7 2700 | ​8 | ​16 | 4.1/3.2​ | ​20MB | ​65W | ​Wraith Spire (LED) | ​$299 |
| ​Ryzen 5 2600X | ​6 | ​12 | ​4.2/3.6 | ​19MB | ​95W | ​Wraith Spire | ​$229 |
| ​Ryzen 5 2600 | ​6 | ​12 | ​3.9/3.4 | ​19MB | ​65W | ​Wraith Stealth | ​$199 |
At the top of the stack there is AMD's Ryzen 7 2700X processor, with a suggested retail price of $329. The design of this processor is identical to the Ryzen 7 1700X, with the same number of cores and same amount of cache, but with much higher frequencies. It will ship this part with a 3.7 GHz base frequency and a 4.3 GHz turbo frequency.
Following the 2700X is the Ryzen 7 2700 model. This part is clocked at 3.2 GHz for the base and 4.1 GHz turbo, and comes bundled with the Wraith Spire LED cooler. At $299 it becomes an interesting counter to the 2700X.
The Ryzen 5 2600X and 2600 fill in at the six-core level, at the $229 and $199 price points respectively. The frequencies on the Ryzen 5 2600X are high, with a 3.6 GHz base and a 4.2 GHz turbo. The Ryzen 5 2600 is quite close behind, with only 3.4 GHz base, but a bit more off the top at 3.9 GHz. Both processors use a 3+3 core configuration for each CCX, and have full access to all 16 MB of L3 cache.
All 2nd gen AMD Ryzen desktop processors are supported by the new AMD X470 chipset for socket AM4. This chipset comes with a free download of the new AMD StoreMI storage acceleration technology to combine the speed of an SSD with the capacity of a hard drive into a single drive.
Motherboards with the AMD X470 chipset will launch alongside the 2nd gen Ryzen desktop processors. Compatible with all current AM4 processors, the new X470 motherboards augment the existing 300-series motherboards, which are also compatible with the new 2nd gen Ryzen processors after a firmware (BIOS) update is installed. Many motherboards in market are already coming with the updated BIOS, indicated by a "Ryzen Desktop 2000 Ready" label on the package.
Availability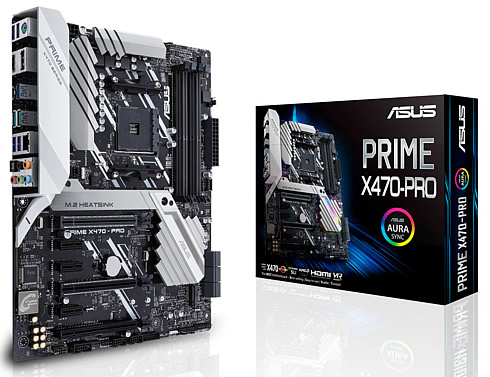 For those eagerly waiting for 2nd gen Ryzen desktop processors, etailers around the world are primed to begin taking pre-orders beginning April 13.