6-Inch ZTE MAX XL Smartphone Launching For $130
ZTE announced that the 6-inch ZTE MAX XL smartphone is available online today at Boost Mobile for $129.99 MSRP.
The ZTE MAX XL is the first phone specifically for Boost Mobile to boast Sprint's HPUE technology and with the inclusion of LTE+ support, means increased coverage, more capacity and faster network speeds for you. The MAX XL is also international roaming capable so you can stay connected almost anywhere you are.
With its 6-inch IPS FHD screen with Gorilla Glass 3, the ZTE MAX XL becomes the biggest smartphone display to ever be sold through Boost. And, with a 3,990mAh battery, it can take all the streaming, calling, texting and game play you can throw at it without worrying about running out of battery.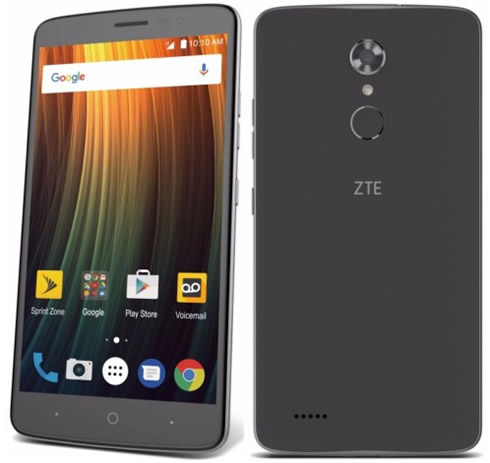 A fingerprint sensor allows you to quickly access your phone or favorite app, without having to wake up the device first.
The phone is powered by a 1.4GHz Qualcomm Snapdragon octa-core mobile platform with 2GB RAM and 16GB ROM, expandable up to 128GB via a microSD card, and runs on Android Nougat OS.