If you use Apple devices such as MacBook or iPhone, some printers will still not work due to compatibility issues. There are many types of best-quality printers compatible with Mac that you can use both at home and in the office. Nowadays, printer manufacturers are making a wide variety of wireless printers compatible with a range of devices. Regardless, finding a printer for Macintosh can be a challenge. Here are our recommendations for the top Mac printers that you can consider buying.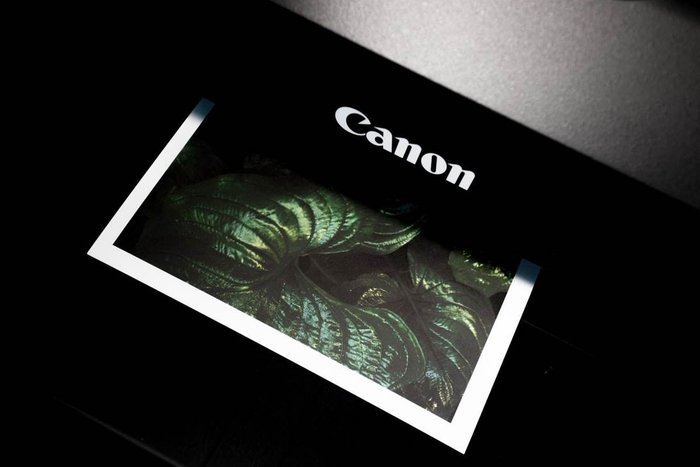 Image Credit:Unsplash
1. Brother MFC-L8905CDW
Brother MFC-L8905CDW tops the list of our best printers for Apple computers that you can consider. It is a tool that perfectly fits small offices, at-home use, student dorm use, or for the whole family. You can use it to print your photos, colored or black and white prints. It is an all-in-one best home printer for Mac that prints highly sharp documents pretty fast. It connects to your Apple devices through USB, WIFI, or Ethernet.
2. HP Envy Inspire 7255e
HP Envy Inspire 7255e is an affordable yet great quality and best wireless printer for Mac. It has a colored touchscreen and makes excellent prints at super speeds. Apart from offering USB or WIFI connection capabilities, it also allows AirPrint which helps it smoothly integrate with any of your Apple devices such as MacBook. You can easily fit large XL cartridges into the MacBook printer meaning you don't need to change your ink tanks often.
Although you have the option to send or save documents in digital formats, you might often need to print documents for various uses. If you are printing documents for personal use or to present to an audience, understanding the Mac printing black and white only tricks can help.  Mac print black and white is a cheaper alternative and you can produce many documents in no time.
Learning how to print black and white on Mac is easy. You just need to select the image you want to print, choose print options, and select Black & White. If you are printing photos and don't want to do it in color, you might want to learn how to print in grayscale Mac to produce quality black-and-white photos.
3. Canon Color imageClass MF644Cdw Laser Printer
If you are looking for an easy to setup use wireless printer for Macs, this is one of the printers to use. It takes the shortest time to set up and connect to your WIFI. It is an affordable and easy to maintain tool with widespread uses. Its touch screen is user-friendly and prints sharp photos, and documents. If you are using an iPad or iPhone, you can use the AirDrop photo feature to quickly send your photos to the printer for fast printing. It is one of the best printer for MacBook Pro with widely available cartridges both in physical stores and online. 
4. HP OfficeJet Pro 9015 wireless printer for Macs
This is a widely used printer with every feature that a MacBook user will love. It has a compact and sleek design with smart touchscreen features. The device provides you with advanced connectivity options for connecting with your Apple devices. It is one of the top printers for Mac with self-healing WIFI, cloud-based printing options, and smart tasks that can be personalized.
5. Epson WorkForce Pro WF-4740 printer Macintosh
Epson WorkForce Pro WF-4740 is an all-in-one printer for all your printing and scanning needs. You can use the inkjet printer to produce colored copies of your document or photos and also scan them in full color or grayscale. It is a perfect choice if you are looking for a top Mac printer with performance that goes beyond laser printing.
6. Canon PIXMA G5020
Canon PIXMA G5020 is the best Apple printer with auto-duplex mode which means you can set it to automatically print both sides of your papers. It has a mega ink tank which means you can print hundreds of copies without the need to refill. If you are looking for a foldable printer, this is the gadget you might consider choosing. With each refill, you can print more than 6,000 prints in black or up to 7,700 prints in color. It is a wireless Mac printer best for producing super sharp photos.
7. Brother DCP-J1800DW
If you are looking for the best all-in-one printer for Mac that can print small labels and paper sizes, this is one of the printers you can consider. Most printers accept A4 size papers only but this device will print papers as small as address label size. The device comes with an in-built guillotine that you can set to cut your papers into the sizes you want. It is a multifunctional machine with 1200 x 6000 dpi resolution capabilities.
Conclusion
If you are using Apple devices such as Mac, there are a variety of compatible printers that you can use. Most of them have the AirPrint feature which makes it easy to use at home or office. Some use laser jets while others use inkjet technologies to print. MacBook compatibility printers are easy to set up and use for producing quality photos, colored and grayscale documents.