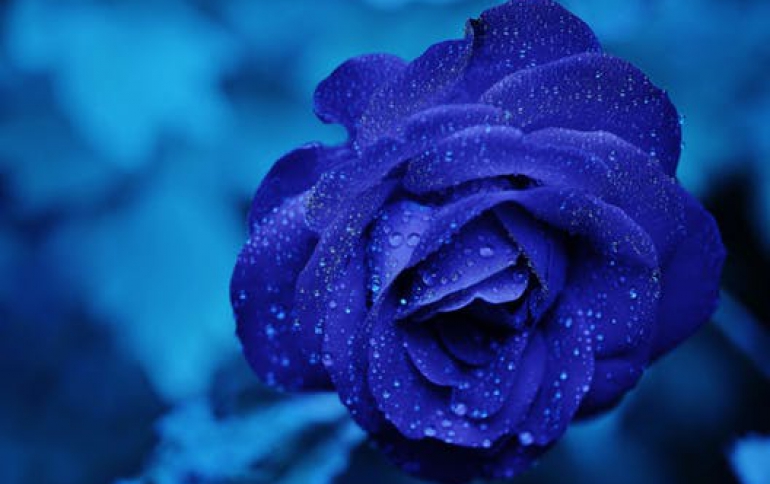 Acer America Raises the Performance Barrier with New AMD Athlon 64 Processor-Based System
Acer Aspire 1520 Combines 64-Bit Power with Best-In-Class Performance in an Innovative Mobile System Acer America Corporation, one of the leading worldwide suppliers of IT solutions, today introduced the Aspire 1520 family of notebook PCs. Incorporating the Mobile AMD Athlon(TM) 64 processor 3000+ for full-size notebooks, the Aspire 1520 is designed for consumers, professionals and users in small to medium enterprises who want a powerful 32-bit/64-bit notebook as a desktop-replacement PC and who also want high-end graphic performance for true-to-life digital entertainment anywhere.

"The Aspire 1520 notebook has been designed for mobile computing users who want the option of being able to work in diverse settings while maintaining the processing muscle and functionality of an all-in-one PC," said Sumit Agnihotry, mobile product marketing manager, Acer America. "Weighing less than eight pounds, the Aspire 1520 is a great mobile computer for home, corporate and business users who are always on the move. This newest Aspire notebook integrates outstanding performance with exceptional multimedia firepower, smooth wireless Internet connectivity and broad compatibility with today's latest devices all at an affordable price."

"Acer's latest Aspire notebook is an ideal showcase for the power and security provided by the Mobile AMD Athlon 64 processor," said Chris Cloran, director of mobile marketing for AMD's Microprocessor Business Unit, Computation Products Group. "The robust features and innovative design of the Aspire 1520 notebook, combined with our best-in-class AMD64 technology, make this PC an excellent choice for users who want both productivity and entertainment on the go."

Top Performance

The Aspire 1520 mobile PC features the Mobile AMD Athlon 64 processor with outstanding 32-bit performance and an easy migration path to 64-bit computing, as well as protection from certain malicious viruses with Enhanced Virus Protection enabled by Microsoft(R) Windows(R) XP Service Pack 2. It also features HyperTransport(TM) technology for system agility and extraordinary multimedia experience; advanced power management with the AMD PowerNow(TM) technology for reduced power consumption and extended system battery life; and 3DNow!(TM) Professional technology for stellar performance and cinema playback quality on digital entertainment.

Multimedia Powerhouse

The Aspire 1520 is a multimedia powerhouse, equipped with a DualView(TM) technology, Microsoft DirectSound, CDRW-DVD combo drive and an Active Matrix 15" XGA+ TFT display with a resolution of up to 1400 x1050. It also features 512MB of DDR SDRAM upgradeable to 1024MB, two integrated stereo speakers, built-in microphone and SPDIF line-out support. It efficiently handles digital media such as audio, video and image files, breathing life into digital with smooth graphics and life-like sound.

In addition to wireless 802.11b/g support, the Aspire 1520 offers 4 USB 2.0 ports, a FireWire(R) (IEEE 1394) port, 10/100/1000 LAN connection, and a 56K V.92 modem. This newest Aspire notebook incorporates up to a 60GB ATA/100 removable hard drive as well as a hot swappable Acer media bay, enabling users to access data on a variety of media including a DVD/CDRW or DVD-R, as well as inserting a second battery for maximum efficiency and up to 2.5 hours of battery life. The Aspire 1520 series notebooks offer a 4-in-1 PCMCIA Multimedia reader for optional MultiMediaCard(TM) (MMC), Secure Digital (SD) card or Memory Stick(TM) along with a standard Port Replicator. Preloaded with Microsoft Windows XP Professional, and weighing 7.9 pounds, the Aspire 1520 provides the freedom and power demanded by mobile personnel.

New Folio Design Concept

Acer's newest notebook incorporates a new design that is based on a folio concept. Delivering soft curves and an inviting feel, Acer's new industrial design (ID) concept is the result of in-depth global market research and customer surveys. This new ID also offers unique shades of metallic colors that present an elegant and sophisticated look to complement both home and business environments.

To further aid this new design, the Aspire 1520 features front cluster access ports and controls, which maximize user friendliness while the integrated I/O ports and a sleek LCD screen and body configuration create a clean and streamlined effect. The addition of textured surfaces enhances the elegant feel and an inventive non-slip grip improves frequent handling for people on the move.

The Aspire 1520 also features Acer's unique eKey hardware feature. At the press of the eKey, Acer's eManager, a friendly user interface is launched which combines frequently used settings such as ePowerManagement, eSetting and ePresentation. Acer eManager offers users the choice of recommended or customized PC configurations to maximize their battery life, improve security and productivity.

Pricing

The Acer Aspire 1520 series will be available through Acer authorized resellers throughout North America starting at $1199.