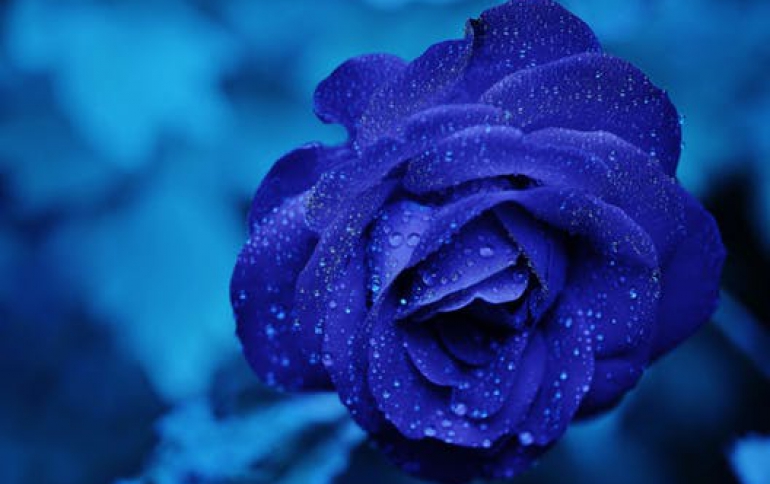 Adobe Charts Future of Design at Adobe MAX 2016
Adobe showcased its next-generation Creative Cloud innovations at the annual Adobe MAX 2016 creativity conference held in San Diego, U.S. Adobe announced new applications in experience design, photography and 3D compositing. Adobe also announced Adobe Sensei, a new framework and set of intelligent services spanning the entire Adobe Cloud Platform.
Adobe Sensei is a framework and set of intelligent services built into the Adobe Cloud Platform that leverages Adobe's massive volume of content and data assets to enable Adobe's customers to work faster and smarter. For creatives, Adobe Sensei automates mundane tasks. Adobe has leveraged machine learning and AI for many years within its creative applications enabling capabilities like Facial Recognition, Content-Aware technologies and Camera Shake Reduction. New Creative Cloud features that leverage Adobe Sensei include Adobe Stock Visual Search, and Match Font and Face-Aware Liquify in Photoshop.
A new Mac release of Adobe Experience Design CC (XD), the first all-in-one tool for designing, prototyping and sharing user experiences for website and mobile apps, is now available with two features - Layers and Symbols support. First made popular in Adobe's flagship design tools Photoshop CC and Illustrator CC, XD reimagines Layers and Symbols to address the specific needs of user experience (UX) designers. Designers using XD can now easily share prototypes and get feedback in real-time. At MAX, Adobe gave a sneak peek at new capabilities that enable real-time collaboration including co-editing of documents, visual versioning and Creative Cloud Libraries enhancements.
Project Felix is a design tool that enables graphic designers to easily create high-quality, photo-realistic images by combining 2D and 3D assets for projects such as product shot comps, scene visualization and abstract design. Users have in-app access to 3D models, materials and lights from Adobe Stock as well as the ability to customize specific properties like materials, perfect lighting and adjust camera angles. Real-time rendering allows users to preview work while editing and before exporting to Photoshop to complete their design.
For filmmakers, the next release of Adobe Premiere Pro CC includes auto-aware virtual reality (VR) that detects and applies the correct setting to stereoscopic and monoscopic media. First introduced at IBC, updates to Premiere Pro, After Effects CC and Prelude CC will also include a Beta of Team Projects that allows teams and enterprise customers to co-edit and collaborate on Creative Cloud projects. Adobe also released a new Cinema 4D renderer in After Effects that will speed up efficiency and quality of 3D content generation. In addition, a new Social Publishing Panel (Beta) in Premiere Pro is powered by Adobe Marketing Cloud technology and enables quick exporting of videos to social channels, as well as data analysis of video content.
Adobe Stock is evolving the way people market and sell their work to peers. At MAX, Adobe announced a partnership with Reuters to bring Reuters video and photography to Adobe Stock's new editorial collection.
Released as a beta in September 2016, the Adobe Stock Contributor site is now available at MAX and allows users to sell their creative work to the world's largest creative community from within Creative Cloud. The Adobe Stock service now offers more than 60 million royalty-free, high-quality photos, videos, illustrations, graphics and 3D models, as well as the addition of templates. Adobe Stock also leverages machine learning to improve search and contributor workflows, including a new auto-keyword feature (Beta), that save time by automatically generating the first five keywords of each image based on keywords from successful similar images.
Adobe is also introducing a new way to find, purchase and manage individual fonts from premier foundries including Frere-Jones Type, Type Network/Font Bureau and Émigré with the new Adobe Typekit marketplace. Complementing the Typekit subscription included in the Creative Cloud membership, Typekit marketplace will integrate across Creative Cloud tools to nearly double the number of individual fonts available for use. Businesses and consumers can use Typekit marketplace to more easily find and purchase fonts for professional or personal design projects.
Updates to Creative Cloud include new offerings and functionality that enhance collaboration, learning and discoverability. Key updates include a modern new interface and fast coding engine in Dreamweaver CC and a new Photoshop universal search bar that allows users to quickly search tools, panels, menus, Adobe Stock assets, help content and tutorials. Adobe Spark allows anyone to easily create and share content and Creative Cloud paid members now have access to exclusive features in Adobe Spark. Adobe is also bringing its mobile applications Photoshop Sketch, Adobe Comp CC and Photoshop Fix to Android with this release.
Updates to Creative Cloud desktop software will ship to Creative Cloud members before the end of the year. Adobe's new and updated mobile apps are available for free download from Apple App Store and Google Play now. When adding Adobe Stock to any paid yearly Creative Cloud membership plan, creatives can save up to 40 percent over purchasing stock content separately.