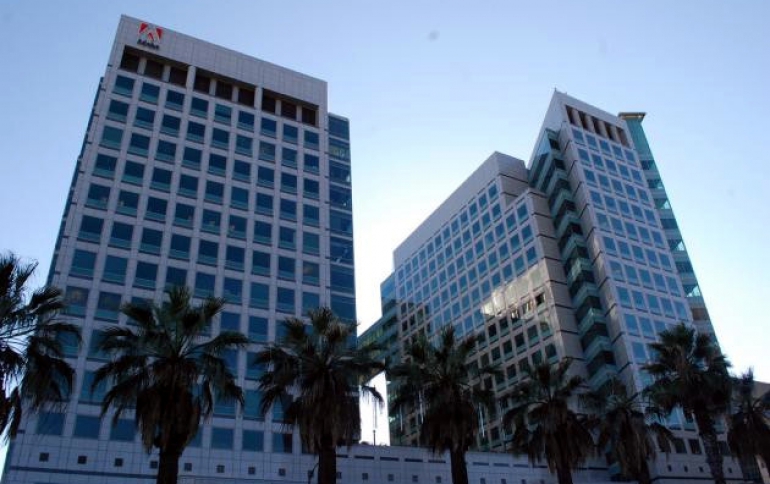 Adobe Surpasses $11 Billion in Annual Revenue
Adobe Inc. reported sales that topped estimates, signaling strong demand for the company's creative and marketing software.
Revenue was $2.99 billion in the fiscal fourth quarter, the San Jose, California-based company said Thursday in a statement.
In the fiscal fourth quarter, marketing software sales rose 24% to $859 million. Adobe said the unit will grow 15%, year-over-year, in the current quarter.
"Adobe's phenomenal performance in Q4 capped a record fiscal 2019 with revenue exceeding $11 billion," said Shantanu Narayen, president and CEO, Adobe. "Adobe's vision, category leadership, continuous product innovation and large and loyal customer base position us well for 2020 and beyond."
"Adobe delivered another year of strong revenue growth and expanding profitability resulting in record earnings," said John Murphy, executive vice president and CFO, Adobe. "We are bullish about our opportunities and our ability to continue to deliver strong top- and bottom-line growth."
Products from Marketo, a marketing company Adobe acquired in 2018, saw more momentum among mid-sized clients, Murphy added.
Revenue from the creative and document cloud division, which includes Photoshop, climbed 22% to $2.08 billion in the quarter and is projected to increase 19% in the current period.
"Fiscal 2019 was a phenomenal year for Adobe as we exceeded $11 billion in revenue -- a significant milestone for the company," Narayen said. "Our record revenue and EPS performance in 2019 makes us one of the largest, most diversified and profitable software companies in the world."
Adobe projected it will slip below the 20% growth threshold in fiscal 2020 with revenue of about $13.15 billion. Sales will increase 17% in the first half of the year, and 18% in the second half, Murphy said.