Amazon Introduces Experience Centers to Promote Alexa Smart Home
Amazon announced the opening of interactive Amazon Experience Centers within select Lennar model homes across the United States, for shoppers to experience what it's like for Alexa to dim the lights or turn on the TV.
In these Alexa-enabled smart homes, customers can ask Alexa to control the television, lights, thermostat, shades, and more. Customers can reorder household essentials with a press of an Amazon Dash Button, listen or watch Prime content with Fire TV or schedule on-demand home services through Amazon Home Services.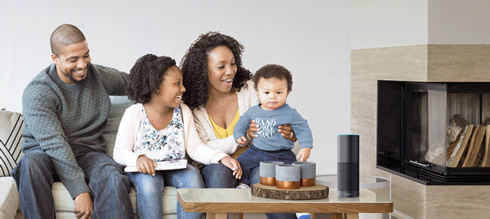 Amazon Experience Centers are now open in Lennar model homes in Atlanta, Dallas, Los Angeles, Miami, Orlando, San Francisco, Seattle, and Washington DC with more coming soon.
Sear to tires at Amazon stores
Separately on Wednesday, Amazon.com struck a deal with Sears Holdings Corp to provide tire services.
Sears said it would install any brand tires sold on Amazon at its stores. The deal also includes Sears selling its DieHard range of tires on the online retailer's website.
Over the past year, the online retailing giant has entered into partnerships with physical chains such as department store operator Kohl's Corp to sell Amazon-branded items as well as use its retail locations for picking up online orders. In April, Amazon tapped electronics chain Best Buy to sell smart televisions with the capabilities of its artificial assistant, Alexa, baked in.