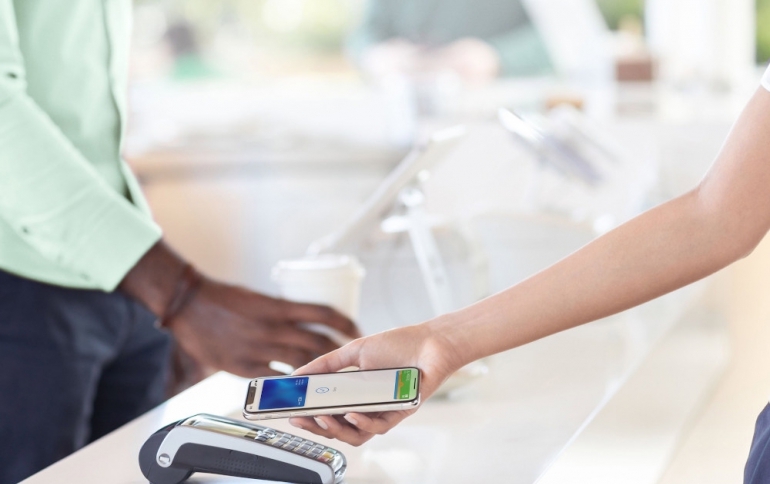 Apple Pay Dominates the Mobile Payment Transaction Volume
The proximity mobile payment transactions market in the US is dominated by Apple Pay, followed by Google Pay and Samsung Pay.
Apple Pay's dominance, as well as increasing retailer adoption of proximity mobile payment technology, is driving transaction volume growth in the US, according to eMarketer's latest forecast.
The research firm estimated US proximity mobile payment transactions will total $98.88 billion in 2019, growing 31.8% to $130.36 billion next year. By 2021, the total transaction value are expected to reach $161.41 billion.
Apple Pay currently captures the largest share of the proximity mobile payment market in the US. eMarketer estimates there will be 30.3 million Apple Pay users in 2019, which makes up 47.3% of US proximity mobile payment users and 13.7% of US smartphone users.
By comparison, Google Pay and Samsung Pay make up 19% and 16.8% of proximity mobile payment users, respectively, and 5.5% and 4.9% of all smartphone users, respectively.
Many US stores accept Apple Pay over other proximity mobile payment platforms, which can explain its dominance. Major retailers—Target, Walmart and Costco—currently accept Apple Pay, though more are moving to also accept Google Pay and others.
"Apple has a strong brand, and its users are likely to try out new services within the Apple ecosystem. That seems to have resonated with US retailers, as Apple Pay is more widely accepted in-store than other major mobile payment providers, even though Apple lags slightly behind Android in the consumer smartphone market," said Jasmine Enberg, senior analyst at eMarketer.