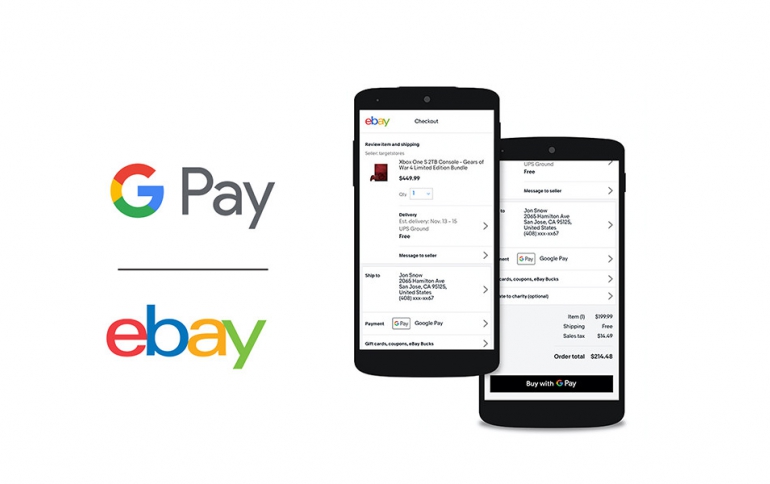 eBay Adds Google Pay on its Marketplace Platform
eBay is adding Google Pay to its suite of payment options to further increase customer choice.
The company announced last year that it will intermediate end-to-end payments on its marketplace to further simplify and improve the customer experience and expects to manage a majority of the payments on its platform in 2021. Google Pay users will be able to complete purchases on eBay via the app, mobile web and on desktop from sellers participating in managed payments. Ebay customers who have the Google Pay digital wallet will also be able to complete purchases on desktop, regardless of operating system or device.
eBay's managed payments experience allows users to check out without leaving the platform, using the payment method of their choice.
Google Pay will be available to Android users starting in early April, joining Apple Pay as the latest payment option on the platform.