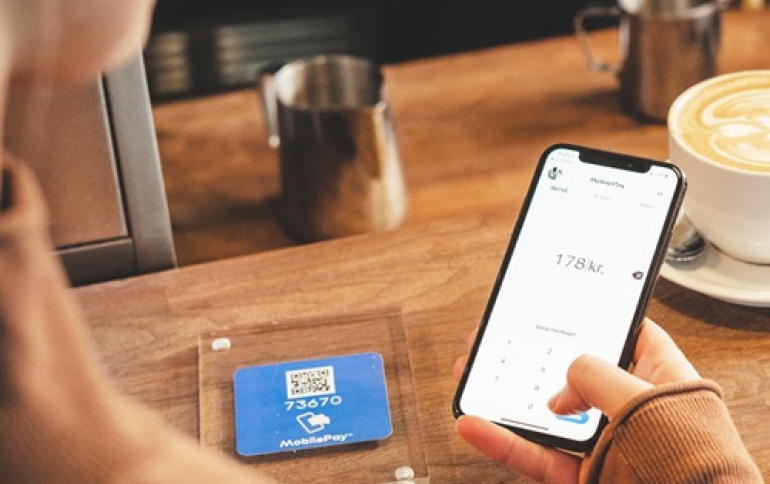 European Banks to Build New Mobile Payment Network
An alliance of major European providers has joined forces to form the European Mobile Payment Systems Association (EMPSA), aiming at setting a standard for smart phone payment across Europe.
Seven providers of mobile payment services owned in large part by banks are building a pan-European network, as traditional lenders seek to counter the competition from fintechs and global technology giants like Apple.
Danske Bank A/S's MobilePay, which operates in Denmark and Finland, said the association is designed to pave the way for cross-border transactions for as many as 25 million users. The other companies involved are Belgium's Banccontact Payconiq, Germany and Austria's Bluecode, Portugal's SIBS, Sweden's Swish, Norway's VIPPS and Switzerland's TWINT.
The difference to previous offers: "We want to be an independent alternative, which needs no Apple, no Google, no Visa and no Mastercard," says Bluecode CEO Christian Pirkner. The start-up Bluecode is one of seven founding members and the only non-bank affiliate.
The European Mobile Payment System Association is based in Zurich, and its members have more than 350 partner banks using their networks. Together they cover at least 20 million customers and about one million dealers.
A major disadvantage compared to the US solutions is the lack of usability abroad. Credit cards such as Visa or Mastercard are accepted almost everywhere, not national apps. Even Apple Pay or Google Pay have advantages: Wherever consumers pay without contact, that is synonymous with the smartphone.
The newly founded EMPSA alliance also relies on a smartphone and a barcode or QR code. The will be shown on the checkout or mobile phone, scanned and so the payment triggered. The banks could send the money in real time, after all, with "Instant Payments" a corresponding European system under construction. Alternatively, the amount will be collected by direct debit.