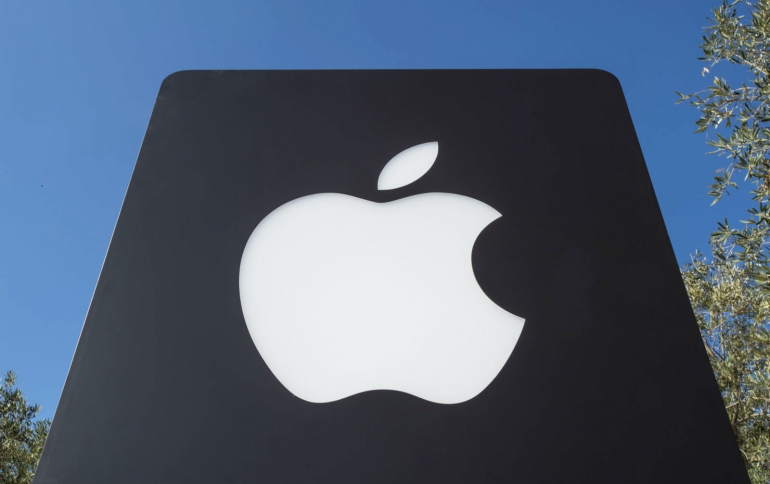 Apple's Event: iPhone Xs Line, New Watches, and More
Apple will launch new products this week, ending a year of minor updates and setting the technology giant up for a potentially strong holiday quarter.
The company will launch three new iPhones, revamped iPad Pros, Apple Watches with larger screens, a new entry-level laptop with a sharper screen, a pro-focused Mac mini desktop computer and new accessories like the AirPower wireless charger.
The product launches will begin on Wednesday in the Steve Jobs Theater at the company's Apple Park headquarters in Cupertino, California. The focus will be on Apple's latest iPhones. You may expect:
An upgraded version of the iPhone X with a 5.8-inch screen, but adding a faster processor and upgraded cameras. This device is likely to be called the iPhone Xs. It'll also come in gold, adding to the gray and silver versions from last year.
A larger version of last year's iPhone X with a nearly 6.5-inch screen. That would make it an inch larger than the screen on the iPhone 8 Plus. Apple is likely to give the phone a new name: "iPhone Xs Max."
The third phone, a new low-cost version of the iPhone X, could be the hit of the product roll out. It'll have a roughly 6.1-inch screen with LCD instead of newer OLED technology. It will also use aluminum instead of stainless steel edges, and come in several additional colors.
It is expected that the new LCD iPhone will be priced between $700 and $850. The iPhone 8, which the new lower-cost iPhone X-like model is expected to replace in the line up, starts at $699 or $799 depending on screen size.
While the iPhones will be the Wednesday's main attraction, Apple's growing smartwatch business will see stage time, too. The company plans to introduce new Apple Watches with larger screens that go nearly edge-to-edge, showing the user more information.
Apple had 17 percent of the smartwatch market in the second quarter of 2018 with 4.7 million units shipped, beating out second place Xiaomi Corp. by half a million units and Fitbit Inc. by 2 million, according to data from IDC.
Beyond phones and watches, Apple is planning a series of other products later this year. But not all of them will be revealed on Wednesday:
AirPower Wireless Charger: This is Apple's charging pad that can simultaneously charge an iPhone, Apple Watch, and AirPods without plugging them in.
New MacBook: The company is preparing a new lower-cost laptop with a 13-inch Retina display to succeed the MacBook Air. Geared toward consumers and schools, the laptop may help Apple re-gain lost market share in the PC world.
New iPad Pros: Apple is planning two new iPad Pros for this year with slimmer bezels and Face ID instead of the home button and fingerprint sensor. These will be some of the most significant upgrades to the iPad in the device's history. They'll come in 11-inch and 12.9-inch sizes, and could give Apple a boost in the slowing tablet market.
Pro-Focused Mac mini: For the first time in more than four years, Apple is getting ready to update its Mac mini computer, a desktop that doesn't come with a screen, mouse, or keyboard. This time around it will focus on graphic designers and other professional users, who have been asking for new Macs that meet their more-demanding needs.