21. DVDR DL - Page 2
In order to test the quality of the burned media, we used the Plextor 721A and the LiteOn 1673 drives.
Verbatim Double Layer media @ 6X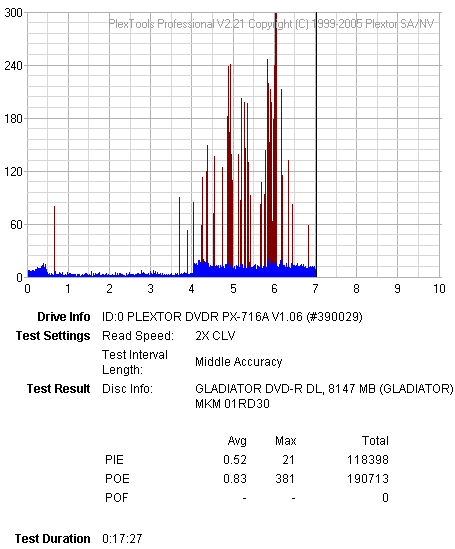 The CD Speed graph is perfect, smooth line, no drops in speed, indicating a good quality burn, while the Plextools scan, reports some POE but extremely low PI. Thumbs up for ASUS 6X capabilities.
Traxdata Double Layer media @ 2.4X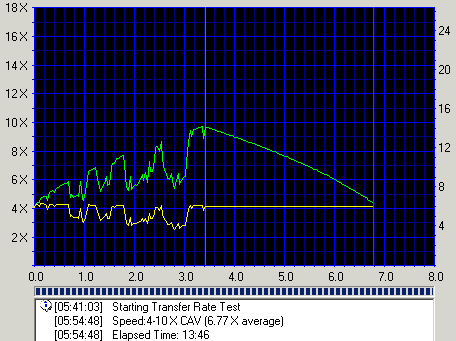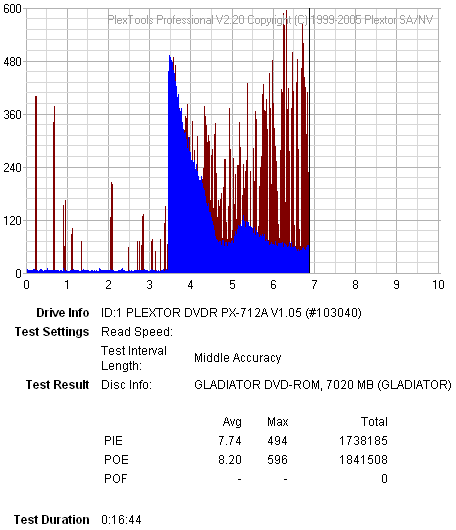 Ridisc Double Layer media @ 2.4X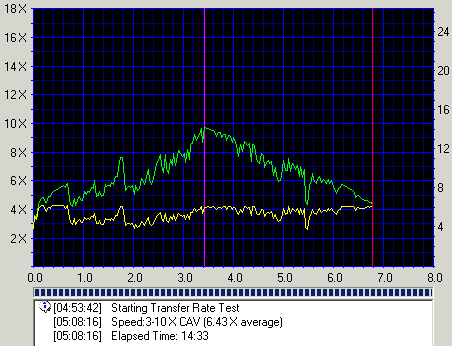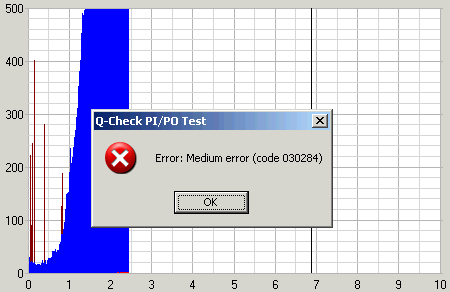 Verbatim DVD-R DoubleLayer media @ 2.4X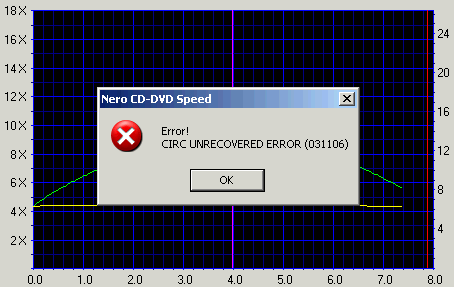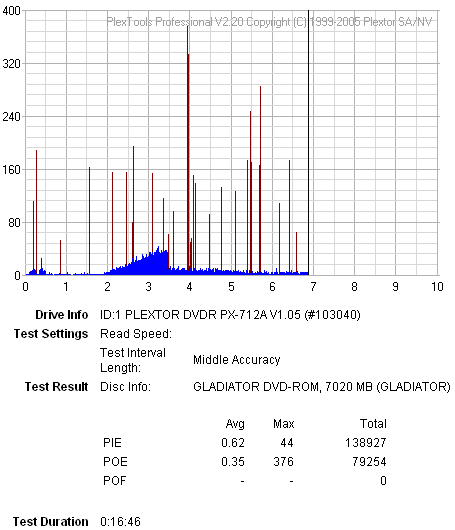 - Summary
Even though the 6X burn went nicely, we can't say this is the case with all other media. Average quality is the headline on this page. Perhaps the future planned firmware upgrade will fix this.