6. DAE Tests
- Pressed and CDR AudioCD results
The drive supports up to 40X CAV DAE speed. The following results were reported when using Exact Audio Copy.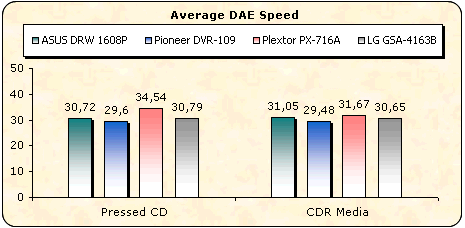 Consistent speed from ASUS drive at around 31X with both Pressed and CDR media.
- Advanced DAE Quality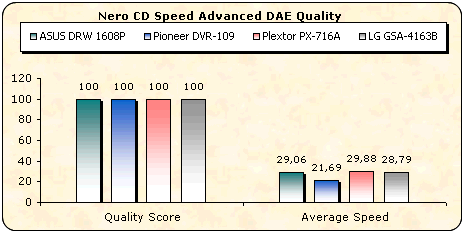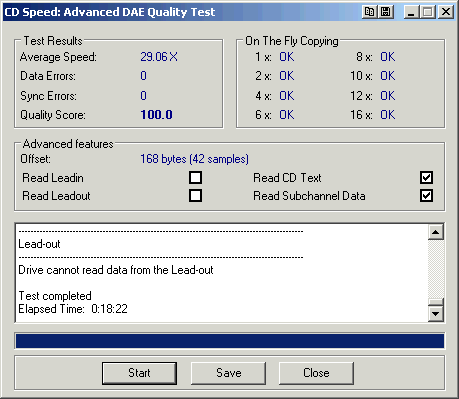 All tested drives recorded a perfect quality score of 100. The ASUS drive's average reported speed was 29.06X. Looking over the advanced features, we can see that the drive can read CD Text and Subchannel Data, but can not read the lead in and lead out area.
- Ripping 90min AudioCDs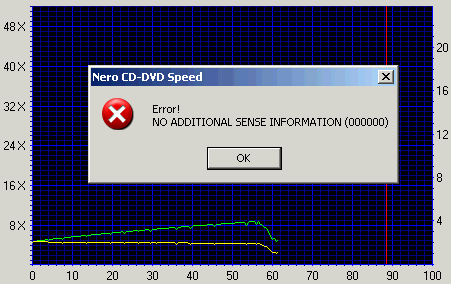 The drive could not read the 90min audio CD succesdully, reporting the above error...
-Ripping 99min AudioCDs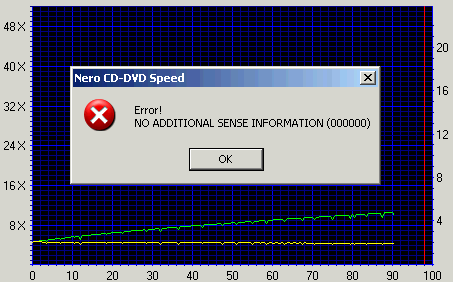 Same case with the 99min audio CD...