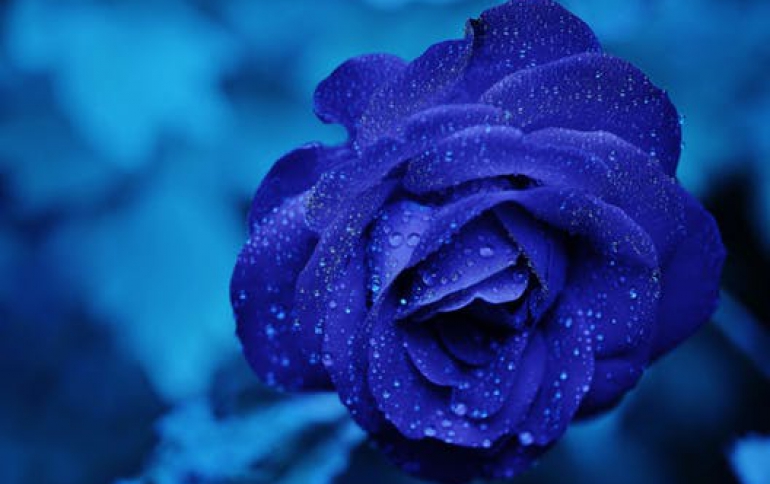 ASUS Supercharges The Eee Line Of PCs With NVIDIA ION
ASUS has adopted NVIDIA's ION graphics for many of its popular "Eee" netbooks and nettop PCs. NVIDIA ION graphics processors transform low-power PCs into versatile media and entertainment centers that support stutter-free HD video, games and video editing. Nvidia claims that ION delivers up to 10x faster graphics performance than comparable systems with Intel integrated graphics.
All of the NVIDIA ION-based PCs and motherboards from ASUS fully support Windows 7.
The new ASUS products include:
- ASUS Eee PC 1201N: A fast netbook that combines NVIDIA ION graphics with a dual-core CPU (12.1" LED-backlit WXGA screen (1366 x 768), Intel Atom 330 dual core processor, full-sized chiclet keyboard, 750GB hybrid storage, DDR2 SO-DIMM 2GB/3GB, 802.11b/g/n @2.4GHz, Bluetooth 2.1 + EDR,5hrs 6-Cell 63Wh Li-ion Battery)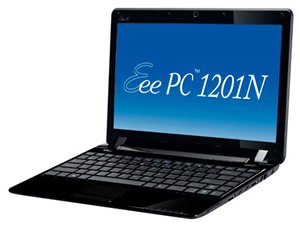 - ASUS EeeTop PC ET2002T: A stylish all-in-one PC featuring a 20-inch Touchscreen display and built-in DVD drive (Nvidia ION, 20" LCD 1,600x900, HDMI, 3W+3W Speakers + SRS Premium, Windows 7 Home Premium, 2GB memory, 320GB HDD, Intel Atom 330 (1.6GHz), Wireless LAN, multi card reader, Gigabit Ethernet, and IEEE 802.11b/g/n, USB 2.0, 6.1 Mpxl Web camera, 7.2kg).
- ASUS EeeBox PC EB1012: The latest version of ASUS's nettop supports HD video, HDMI, and casual gaming.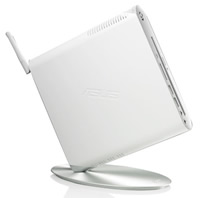 - ASUS EeeBox PC EB1501: A full PC with built-in DVD burner, up to 4GB of memory, wireless connectivity and Windows 7 Home Premium.
- ASUS AT3N7A-I: A mini-ITX motherboard addressed for media centers, small form factor desktop, or home theater PC.
ION graphics can power small, low-powered PCs and offer support for Windows XP, Vista, and Windows 7, HD video including 1080p and Blu-ray, smooth streaming video with the upcoming Flash Player 10.1, Digital connectivity to an external monitor via HDMI mainstream games including Spore, The Sims, UP, and LEGO games, hardware acceleration for NVIDIA CUDA architecture-based applications such as vReveal, Badaboom, Arcsoft Total Media Theater, and Super LoiLoscope as well as 24-bit 8-channel LPCM uncompressed audio through HDMI.
New ASUS Home Server TS mini
ASUS also today launched its home server which leverages the Windows 7 operating system to improve data management, enhance media streaming, and better utilize home networks. The ASUS Home Server TS is centralizing photos, music, videos, and other digital content from multiple home computers onto a single repository?thereby enabling easy storage, sharing, and securing of digital assets within a home or remotely via the Internet.
It is equipped with an Intel Atom processor and features 2GB of DDR2 memory, Gigabit Ethernet support, up to 4TB of internal storage, exclusive 500GB of online storage, six USB ports, and two eSATA ports.
The TS mini functions as a data management center, automatically backing up data from up to 10 computers daily. In a recovery scenario, users can restore files or bring computers back online by loading the latest information saved on the TS mini.
The TS mini makes it easy for users to stream photos, music, video and other digital content to various devices in the home including TVs, computers, media PCs, and gaming consoles. By using the Remote Access feature, users away from home can also leverage on their personal Windows Live accounts to access the TS mini and its content. Additionally, they can stream music and multimedia content through the online connection.
For additional storage capacity, the TS mini provides a year of free 500GB storage over the Web. Users can boost their storage or synchronize backups online for improved data security. Additionally, users can save large peer-to-peer files directly to the web storage, and host files which can be linked to from social media sites such as Facebook and Twitter.
By connecting IP cameras to the TS mini, users can easily set up a home surveillance system. With its online connectivity, the TS mini lets users view live or recorded clips of home surveillance footage while they are away.
The TS mini was developed to use minimal power?consuming 24.5W of power when in idle mode and 27.9W when in operation.