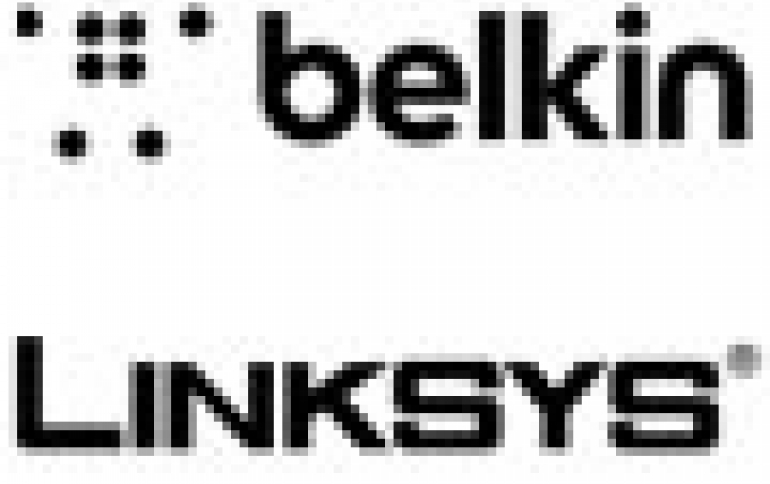 Belkin To Buy Linksys
Belkin has entered into an agreement to acquire Cisco?s Home Networking Business Unit, including its proven products, technology, Linksys brand and employees. With global operations, Linksys' main office is located in Irvine, Calif.

"We're very excited about this announcement," said Chet Pipkin, CEO of Belkin. "Our two organizations share many core beliefs ? we have similar beginnings and share a passion for meeting the real needs of our customers through the strengths of an entrepreneurial culture. Belkin's ultimate goal is to be the global leader in the connected home and wireless networking space and this acquisition is an important step to realizing that vision."

Belkin intends to maintain the Linksys brand and will offer support for Linksys products as part of this transaction. All valid warranties will be honored by Belkin for current and future Linksys products. After the transaction closes, Belkin will account for approximately 30 percent of the U.S. retail home and small business networking market.

Belkin and Cisco intend to develop a strategic relationship on a variety of initiatives including retail distribution, strategic marketing and products for the service provider market.

With the sale, Cisco sheds one of the last remaining pieces of its consumer business, following the shutdown of the Flip video camera business in 2011. Earlier this month, Cisco said it would shutter its Umi online video-conferencing service.

Cisco entered the home networking business 10 years ago with its $500 million stock acquisition of the Linksys Group in March 2003.

Specific financial terms of the transaction are undisclosed. The transaction is subject to various standard closing conditions and is expected to close in March 2013.