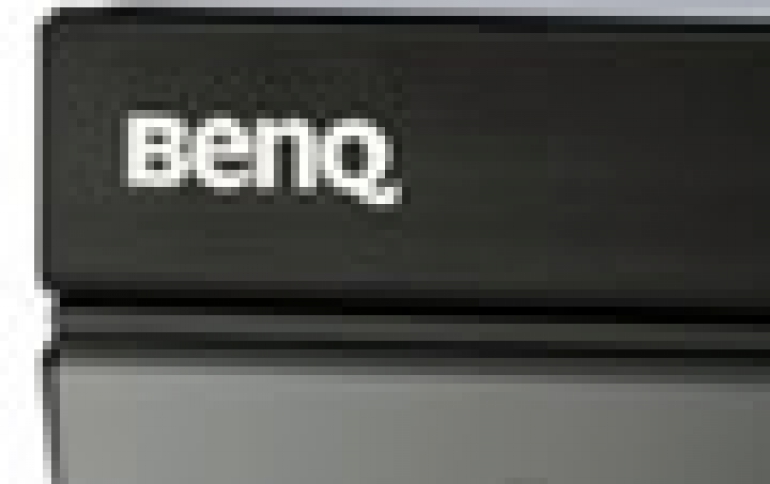 BenQ Releases Trio Writer BW1000 Blu-Ray Writer
BenQ today officially announced the next generation optical writer, the BenQ BW1000 trio writer. The BenQ BW1000 incorporates three types of lasers to support multiple media formats - CD, DVD and Blu-Ray. Together with other features, such as precision Tilt Control System, SolidBurn and Write Right technology, this optical drive device with Blu-Ray technology encompasses all the right applications for a greater read/ write capability with Blu-Ray discs and compatibility with both DVD and CD.
The BenQ BW1000 allows playback and recording of Blu-Ray discs with a storage capacity up to 25GB on a single-layer disc and an astounding 50GB on a double-layer disc. This means you can store up to two hours of high-definition TV or more than 13 hours of standard-definition TV content on a mere single-layer disc. To store data, Blu-Ray discs allow you to store the same capacity as five DVDs on a single disc.
The BenQ BW1000 uses a Precision Tilt Control System (PTCS), an extra level of protection against vibration, noisy signals and irregularities in the physical media, in order to avoid you from playback hiccups and failed burns. Moreover, the delicate optical pick-up head unit (OPU) of the sophisticated single-lens design has been kept simple by having all three types of lasers to follow the same beam path, ensuring reliable reads and writes as well as extending the life of the OPU.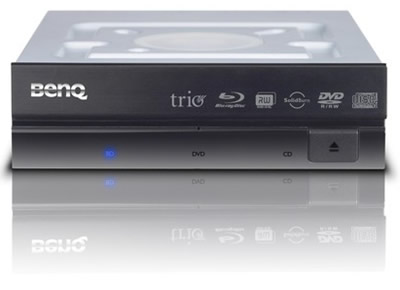 The BenQ BW1000 also features SolidBurn and Write Right technologies. SolidBurn automatically determines and optimizes the writing settings for recordable media to ensure maximum playability and lifespan. BenQ?s Write Right technology provides thorough protection during the writing process which includes Seamless Link (for buffer-under run protection), dynamical jitter calibration (for real-time writing quality consistency) and Walking-OPC (Optimized Power Calibration). Walking OPC dynamically adjusts the power of the laser during the write process to ensure a greater quality consistency.
The BW1000 features writing speeds of 2x for BD-R/-RE single-layer and DL (single-sided double-layer) discs, 12x for DVD+R/-R, 4x for DVD+R/-R DL, 8x for DVD+RW/-RW, 32x for CD-R and 24x for CD-RW, as well as reading speeds of 2x for Blu-ray, 12x for DVD and 32x for CD-R, according to BenQ. The drive will be also able to write on double-layer BD-R/-RE media (50GB) at 1x, with a firmware upgrade.
The BW1000 also encompasses separate LED indicators for Blu-Ray, DVD and CD which will make it easy to know what media you?re working with.
The BenQ BW1000 will be available in the market as from end of August 2006 at a suggested retail price of €799,00 including VAT.