Bethesda at E3 2019
A mysterious island, a city in peril, post-nuclear settlers and Hell itself were some of the highlights unveiled at Bethesda's fifth annual E3 Showcase.
The game maker's Showcase expanded the worlds you love, from Appalachia's newest residents in Fallout 76's Wastelanders update to the embattled savannahs of The Elder Scrolls Online: Elsweyr and a twisted alternate history Paris in Wolfenstein: Youngblood. The company introduced new worlds for the first time with a Tango Gameworks version of modern-day Japan in Ghostwire: Tokyo, and the mysterious island of Blackreef in Deathloop. We even saw the return of a familiar face with the rebirth of a cult classic, Commander Keen.
Bethesda also unveiled updates to several of already released titles, with new content announced for RAGE 2, The Elder Scrolls: Blades and The Elder Scrolls: Legends. Bethesda's community also got a glimpse into the future of gaming itself with Orion's bleeding-edge streaming technology.
It's Hell on Earth and only one person can repel the demonic invasion. The DOOM Slayer is back to unleash his fury upon the legions of Hell with a host of new abilities, weapons and fearsome demons to put them to work on. Players can also rip and tear with friends online with DOOM Eternal's BATTLEMODE, a blend of raw DOOM shooter action and cunning strategy. DOOM Eternal launches November 22.
Fallout 76
The team at Bethesda Game Studios revealed two free updates as well as a Free Trial Week for the full game. Coming Fall 2019, Wastelanders adds human NPCs and a brand-new questline with real choice and consequence. As part of the Free Trial Week from June 10 through June 17, players will also get a sneak peek at Nuclear Winter, which puts a Fallout spin on the battle royale genre.
GhostWire: Tokyo
Tango Gameworks is stepping into action-adventure with GhostWire: Tokyo. Face off against dangerous spirits and fight to purge Tokyo of evil as you unravel the mystery behind a mass disappearance.
Deathloop
The team at Arkane Lyon invites you to the lawless island of Blackreef in the newly announced Deathloop. With their signature first-person action, you'll be able to approach every situation any way you like as you hunt down targets all over the island.
Commander Keen
ZeniMax Online Studios, the team behind The Elder Scrolls: Online, has announced their latest new project. Commander Keen marks the rebirth of a cult classic franchise, as well as the studio's first foray into mobile games. Get ready to kick some asteroid with twin geniuses Billy and Billie as they race to save the galaxy.
Project Orion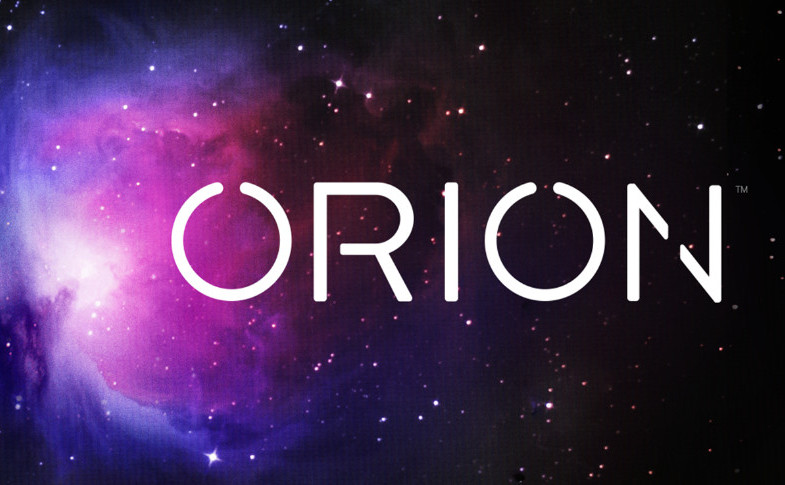 id Software's Chief Technology Officer, Robert Duffy, and the Director of Publishing at Bethesda Softworks, James Altman, presented Orion at the BE3 Showcase.
Orion is technology that enhances a game engine's performance when streaming from the cloud. Orion enables games to stream with reduced latency and bandwidth, making streaming games accessible to more people, in more areas, at higher quality.
Bethesda said that he platform-agnostic game streaming technology can achieve dramatic latency reductions of up to 20% per frame and requires up to 40% less bandwidth.
The Orion test later this year is being run independently, not in conjunction with any existing streaming service. Users will be able to run the 2016 game Doom at 60 frames per second in 4K resolution; they can sign up starting tonight by registering for Bethesda's Doom Slayers Club.
For developers, the Orion SDK is integrated into a game.
Orion was demoed live on-stage at Bethesda's E3 Showcase, showing DOOM (2016) running at 60 FPS with high visual quality streamed to a mobile phone. Bethesda will begin public trials of the Orion technology soon, offering fans a chance to stream DOOM at home, for free.
The Elder Scrolls Online: Elsweyr
The Elsweyr Chapter is now live, but the Season of the Dragon continues throughout the rest of 2019 with two exciting new DLCs: Scalebreaker and Dragonhold. These new adventures bring challenging new dungeons to clear and a whole new zone to explore packed full of quests, characters, and, of course, more Dragons.
RAGE 2
New free stuff, and RAGE 2 showed off a whole bunch of it during the Showcase – from new vehicles and enemies, to Cheats and events. Bethesdaalso shed a little light on the Rise of the Ghosts expansion, coming later this year.

Wolfenstein: Youngblood & Cyberpilot
Take to the streets of Nazi-occupied Paris as BJ Blazkowicz's twin daughters as they hunt to find their missing father. Then, hop into virtual reality with Cyberpilot and take on the role of a French Resistance hacker, turning Nazi machines against their masters.
The Elder Scrolls: Blades
Bethesda Game Studios announced that Blades will be making its way onto the Nintendo Switch later this year, with full cross-play and cross-progression between both versions. Available now to download and play, the Elder Scrolls: Blades has also received a free update, adding a new dragon questline, a custom jewelry system, new jobs with solo arena battles, and more to free-to-play mobile title.
The Elder Scrolls: Legends
Make Your Play in the newest trailer for The Elder Scrolls' strategy card game.
The possibilities for the decks you create become even greater with the announcement of Moons of Elsweyr, a new card pack expansion coming to the game June 27.