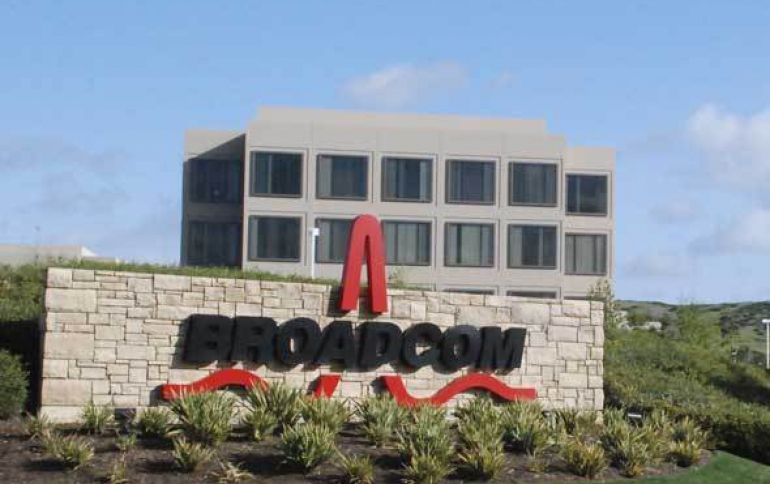 Broadcom Lowers Offer for Qualcomm
Broadcom is lowering its offer to buy Qualcomm after the target company boosted its own bid for NXP Semiconductors NV.
Broadcom is now offering $79 per Qualcomm share, down from the bid of $82 it submitted earlier this month. On Tuesday, Qualcomm said it would pay $127.50 a share for NXP, 16 percent above its previous offer. Soon after, Broadcom said Qualcomm's new bid was too high and showed a "disregard" for Qualcomm shareholders.
Qualcomm has rejected Broadcom's approaches.
Qualcomm raised its NXP bid to secure support from activist investors who have piled into NXP and demanded a higher sale price.
In a statement Wednesday, Broadcom said all other terms of the proposed deal were unchanged. But the company said that if Qualcomm is unable to complete the NXP acquisition that it would revert to its previous bid of $82 per Qualcomm share.
In response to Broadcom's reduced proposal, Qualcomm said the following:
"Broadcom's reduced proposal has made an inadequate offer even worse despite the clear increase in value to Qualcomm stockholders from providing certainty around the NXP acquisition. Broadcom has refused and continues to refuse to engage with Qualcomm on price.
Broadcom's revised $79.00 per share proposal materially undervalues Qualcomm, fails to take into account the strategic and financial benefits of acquiring NXP, and continues to face a long and highly uncertain path to regulatory approvals."
Qualcomm added that the acquisition of NXP Semiconductors will be 40% accretive to the company's Non-GAAP results, enable the company to accelerate its growth strategy, and provides stockholders greater certainty around Qualcomm's fiscal 2019 Non-GAAP EPS commitment of $6.75-$7.50, which includes $1.50 per share of accretion from NXP.