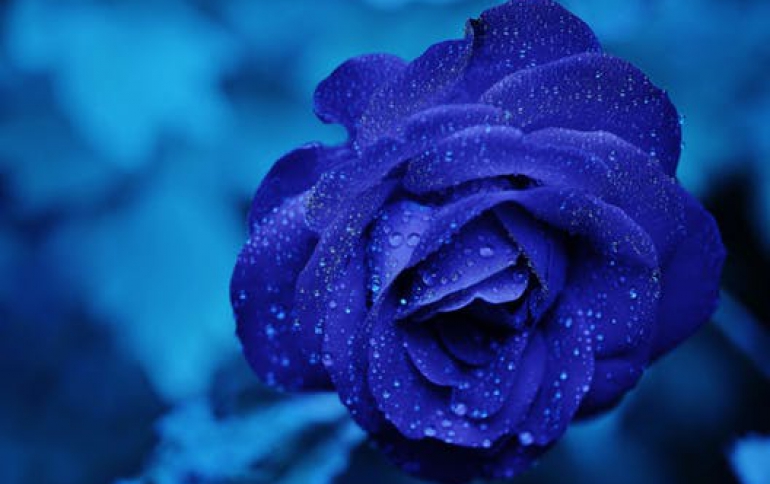 Canon Captures Number One Digital Camera Position for Fourth Straight Month
With Ongoing Focus on Consumer Education, Canon Drives Toward Holiday Season with New Products, Incentives and Sequel to Award-Winning Digic Advertising Campaign On the heels of four straight months in the U.S. as the number one(a) digital camera manufacturer with no signs of slowing down, Canon today introduced a new integrated marketing campaign surrounding its PowerShot digital camera line. Highlighted by a multi-million dollar advertising execution, the campaign includes new television and print ads that focus on the benefits of Canon's proprietary DIGIC image processor, retail incentives, sponsorships and events, and recently launched compact digital cameras that delivers style and excellent image quality to consumers.

"We have achieved number one position based on our combination of superior imaging technology, features designed to meet consumers photographic needs and stylish product designs that fit into peoples' lifestyle," said Yukiaki Hashimoto, senior vice president and general manager of the Consumer Imaging Group at Canon U.S.A., Inc., a subsidiary of Canon Inc. (NYSE:CAJ). "As a result of our dedication to photographic excellence, Canon has now sold more than 10 million PowerShot Digital ELPH cameras worldwide. Our first digital ELPH cameras were released in April of 2000 and the 10 millionth unit sold on Oct. 1, 2004. We're extremely proud of this achievement, and understand what it took to get us to this point, and more importantly, what it will take to get Canon to the next level."

Canon and DIGIC Lead The Market

Canon's new commercials focus on color, with images of everyday life displayed in natural settings that come to life within a digital picture. The campaign communicates that only Canon PowerShot digital cameras have DIGIC, the digital brain that provides vibrant colors for more beautiful pictures.

In one spot--featuring the Canon Digital ELPH camera--a boy has fun in a swimming pool, a young woman playfully throws a pillow as her picture is taken, and a teenage couple sits on a beach. In the second adaptation of the commercial, featuring the PowerShot A75 digital camera, a young girl gazes at the camera, a grandfather shares a birthday moment with his little grandson, and a mountain biker proudly surveys the view from atop a mountain he has just conquered. Between each picture, an attention-grabbing surge of colors leaps across the screen to form the next photographic vignette. These captivating, colorfully vibrant vignettes and multi-hued, eye-catching transitions illustrate the vibrant colors that only Canon digital cameras can provide.

Canon and DCA Advertising, received industry accolades last year as it introduced a unique education campaign that leveraged the Canon DIGIC image processor. The campaign, which won a Bronze EFFIE award in the Consumer Electronics category, helped the brand differentiate itself from other names in the competitive consumer arena.

"We launched this campaign to further educate customers so they will recognize DIGIC technology as an indication of quality inside the camera," said Rick Booth, director of marketing services/advertising for Canon's consumer imaging group. "Great pictures are comprised of more than just megapixels and zooms. Because your photos are so important, you deserve a camera that can capture more vivid colors for better pictures. "

"Our research showed that we really made an impact in terms of differentiating ourselves from the other brands out there, most of whom were focusing their message on specific features or output," said Michelle Fernandez, assistant marketing manager of Canon's consumer imaging group. "Color is one of if not the most important aspect for consumers, whether they are capturing, printing or sharing digital images. Our new campaign, along with fashionable products, superior technology and unique marketing relationships, gives us every reason to be confident that this holiday season will be even better than the last."

This ongoing effort has enabled Canon to sustain its leadership status and positions the company for further growth heading into the critical holiday buying season - a season where many consumers will purchase digital cameras for the first time or look to upgrade from older models.

"The music, paired with the imagery within our new advertising evokes an emotional response that spans multiple generations," added Booth. The advertising campaign, which launched during the World Series, features print and television executions. Television spots feature a remake of the Beatles "Across the Universe," sung by Rufus Wainwright, with background vocals and guitar provided by Sean Lennon.

Canon's Couture: A History of Combining Form and Function

Canon pioneered the stylish camera concept in 1996 with the first ELPH camera, an APS film model designed to take great pictures and fit stylishly into the consumer lifestyle. Canon carried its stylish camera concept into its digital product offerings in 2000 with the first series of PowerShot Digital ELPH cameras. These incredibly successful compact digital cameras have been widely adopted throughout the years by celebrities and style-conscious consumers alike. With each ELPH camera Canon introduces, the company continues to focus on style, fashion and the distinctive look and feel of the ELPH camera line, a look that many competitors have subsequently tried to copy.

The company has successfully integrated the Canon brand into a number of strategic sponsorships and partnerships with other high-style brands, elevating the awareness of Canon as a fashionable, smart, elegant product. Canon introduced the PowerShot SD10 Digital ELPH camera last October, on the runways of New York Fashion Week with the help of celebrity designer Patricia Field. Canon has maintained an ongoing relationship with Coach, who has designed exclusively made leather camera cases for a variety of Canon products. The company participates in style-focused marketing initiatives like the PowerShot "Shoot Digital Print Direct" Mall Tour and the LoveMercedes Tour 2004. In addition, celebrity giveaways at New York's Z-100 Zootopia and Jingle Ball Concerts have raised Canon's brand awareness to near cult-status with celebrities and consumers alike.

Programs That Make Cameras and Life More Accessible for Consumers

Canon has introduced a variety of cash rebate programs, promotions and prize giveaways. These programs have helped expand the photographic possibilities for consumers and amateur photographers.