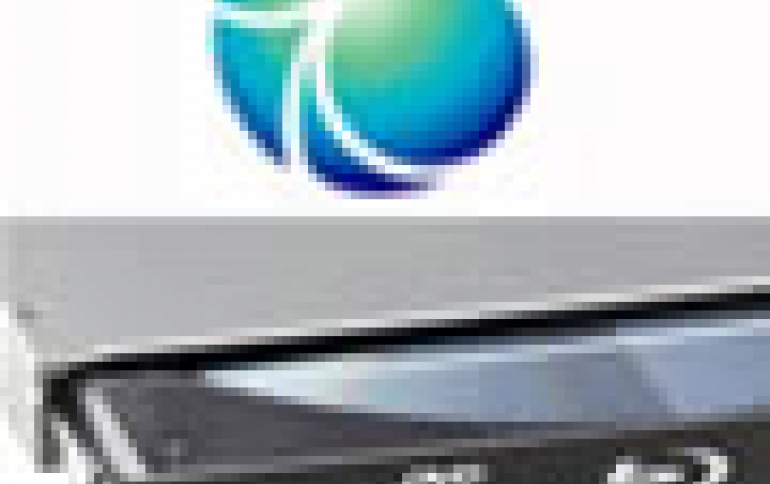 CeBIT 2008: Sony NEC Optiarc Showcases Super-slim Notebook Drives and New Blu-ray Burners
Sony NEC Optiarc will be showcasing a wide range of products, extending from half-height and slimline DVD drives to Blu-ray Disc burners, at CeBIT. One of the novelties in the range is a Blu-ray Disc combination drive that enables users to watch Blu-ray films on their PC. Optiarc had announced that it would be launching a read-only drive for under €200 at CES fair. Now the combination drive has been joined by a DVD burner for PCs that plays Blu-ray Discs.

The Optiarc BC-M110S BD Combo drive plays Blu-ray Discs and burns DVDs and CDs. The BC-M110S is connected to the computer's SATA interface, and it fits in a conventional 5.1/4 inch drive aperture.

As announced, Optiarc will be putting the Sony BDU-X10S BD-ROM drive onto the retail shelves in February. It?s part of a retail package being marketed under the Sony brand name which upgrades the PC to a Blu-ray Disc player so that it can play BDs as well as DVDs and CDs. The package also includes the CyberLink PowerDVD BD Edition program. At the end of last year, Optiarc also began marketing the flagship product Sony BWU-200S, which writes Blu-ray recordable discs at 4x speed. Optiarc has additionally launched two fast 20x DVD burners, the Sony DRU-190A (PATA) and the DRU-190S (SATA).

Additionally Optiarc is extending its notebook drive portfolio. There is a new drive specifically for ultra-thin notebooks in the pipeline, plus the Optiarc BC-5600S slot-in BD Combo drive, a high performer when space is limited. It reads Blu-ray Discs? at 2x speed and burns DVD blanks at up to 8x speed.

CeBIT will be held in Hanover, Germany 04. - 09. March 2008. Sony Nec Optiarc will have a booth in Hall 21.