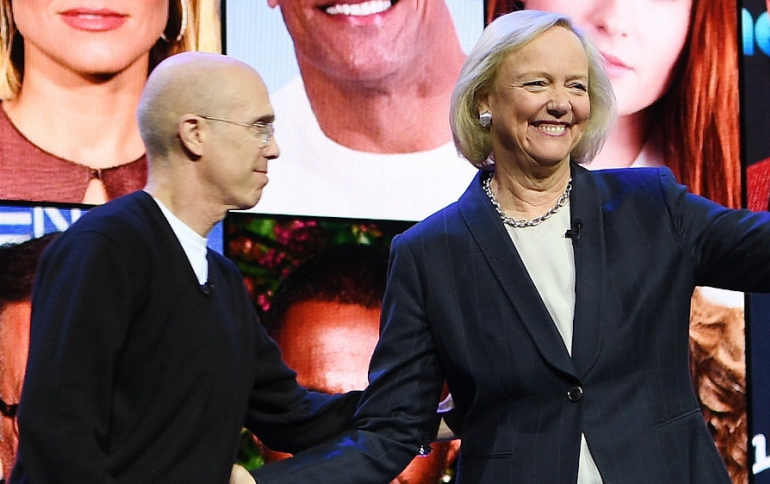 CES 2020: Meg Whitman Announces The Quibi Streaming Service
Quibi CEO Meg Whitman -- the former CEO of Hewlett Packard Enterprise Co. HPE, and eBay Inc. -- and Founder Jeffrey Katzenberg gave a first look at their upcoming mobile-first streaming service at CES.
Launching this April, Quibi (short for "quick bites") promises to present fresh content from today's top talent—one quick bite at a time.
Quibi is an American short-form mobile video platform headquartered in Los Angeles, California, founded in 2018 by Jeffrey Katzenberg. The company is led by Meg Whitman as CEO and is targeted at younger viewers with premium content delivered in "quick bites" for viewing on the go.
Quibi has raised $1B in funding from 11 investors and all major Hollywood studios, including The Walt Disney Company, NBCUniversal, Sony Pictures, WarnerMedia, Liberty Global, ViacomCBS and Alibaba Group.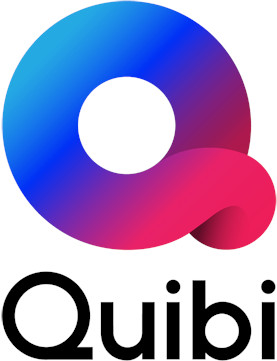 The company plans to spend $1.1 billion on commissioning original content in its first year, totaling 7,000 short-form episodes.Projects include Chrissy's Court, a Judge Judy-style reality show starring Chrissy Teigen. Steven Spielberg will write a horror series Spielberg's After Dark, unique in that it can only be viewed at night.
Unlike other streaming video platforms like Netflix and Hulu, Quibi's content is made specifically to be only viewed on mobile devices and can be viewed in either horizontal or vertical video, with the user able to shift to one or the other within the same video. For example, a shot of a sweeping vista plays horizontally, and extreme close-ups are framed vertically. "Two edits are stitched together," said Tom Conrad, Quibi's chief product officer. "This lets directors tell stories in new ways." Instead of typical half-hour TV episodes or two-hour movies, content on Quibi will be delivered in episode chapters of 10 minutes or less.
Whitman and Katzenberg stood on stage at Wednesday for a keynote address at CES, "Mobile phones are the most highly democratized platforms for entertainment we've ever seen," Katzenberg said. "As 5G ramps up network speed, consumers will watch even more."
"This is something new and powerful," Whitman said. Quibi, she said, is building a platform for creators to take full advantage of content on phones.
Quibi offers short-form videos of 4 to 10 minutes on everything from long-form movies in the form of chapters to serialized shows and daily news reports. In all, it will showcase 8,500 episodes in its first year. It intends to offer 3 hours of fresh content a day.
"We're not YouTube, Instagram, or Facebook. We fill a niche they don't do; we provide content for people on the go," Whitman said.
Quibi is making a big push in a streaming competitive market. Its hope is it will resonate with a younger audience as an alternative in terms of content approach and delivery.
The service costs $4.99-per-month for two-and-a-half minutes of ads, $7.99 without ads. Quibi's advertisers include Google, T-Mobile US Inc., Procter & Gamble Co. PG, and General Motors Co. GM.
Many of Quibi's content partners also have development deals with streaming services from Apple, Netflix Inc., Walt Disney Co,., Amazon.com Inc., and others.