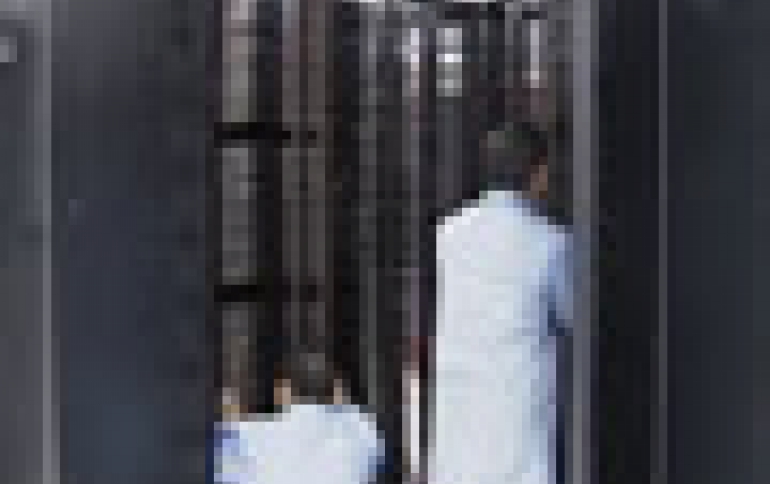 China First Supercomputer Uses Chinese CPUs
China has made its first supercomputer based on Chinese microprocessor chips. The new system, the Sunway BlueLight MPP, was installed in September at the National Supercomputer Center in Jinan, the capital of Shandong Province in eastern China.
The Sunway system can perform about 1,000 trillion calculations per second (PFlop). Powered by 8,700 ShenWei SW1600 microprocessors, it has a theoretical peak performance was about 74 percent as fast as the fastest United States computer - the Jaguar supercomputer at the Department of Energy facility at Oak Ridge National Laboratory, made by Cray Inc.
Photos of the new Sunway supercomputer reveal an elaborate water-cooling system that may be a significant advance in the design of the very fastest machines.
The announcement was made this week at a technical meeting held in Jinan, China, organized by industry and government organizations.
IT168.com has covered China's supercomputing presentation and provided
slides and report
of the event.
China has become the third country in the world that possess PFlops supercomputer with independent intellectual property, after the United States and Japan.
The supercomputer is expected to be used in areas such as marine science, new drug development, weather forecast, financial analysis and industrial simulation.
The National Supercomputer Center in Jinan is one of three PFlops supercomputer centers in China that were built with the approval of the Chinese Ministry of Science and Technology (MOST). The other two centers are located in Tianjin municipality in north China and Shenzhen city in south China's Guangdong province. Shandong Provincial Academy of Sciences had been in charge of its construction, management and day-to-day operation.