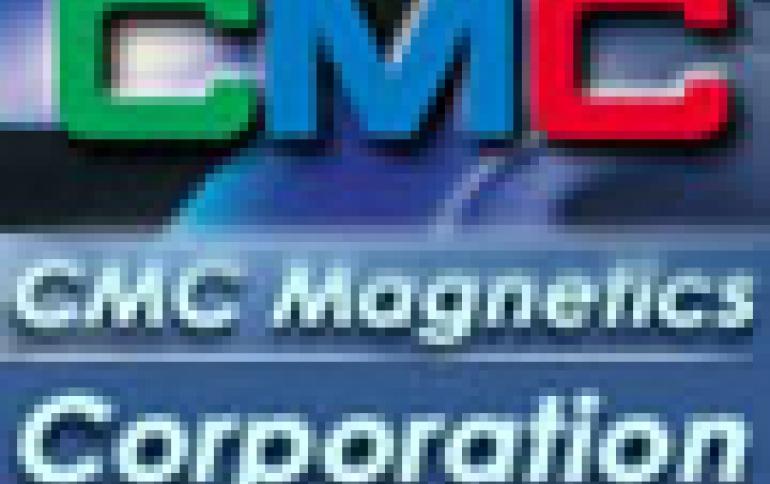 CMC Magnetics and Prodisc Form Strategic Alliance
CMC Magnetics Corporation announced last week that it bought the Prodisc?s common shares for total amount of NT$500 million, NT$3.95 per share. Helping to steer toward positive direction for the industry, CMC stated that the company will maintain its continuously efforts and hopes this strategic alliance can bring stability to the industry. Both companies recognize the consolidation will surely benefit the industry development in the future.

As a result of the intense competition in the storage media business, all manufacturers are forced to weather the downturn. In order to enhance competitiveness and profitability, CMC focuses in the economic of scale, the global production facility layouts, the cost control, and the development on the new products with high margins. The company aims from the long-term core business development to derive significant profit contribution. The company also stated that it would like to cooperate with Prodisc to further integrate the core competencies of the both companies. The strategic alliance will initially base on a specialized labour division and joint purchase to consolidate the industry and to enhance the competitive advantages.

With the DVD market still growing at a rapid pace, this new strategic alliance by CMC and Prodisc can certainly construct a more advantageous management environment.

"This cooperation can achieve production cost reduction and product margin improvement, significantly taking the competition advantages of being the largest global storage media manufacture and leading the industry toward positive development," said CMC Megnetics in a statement.