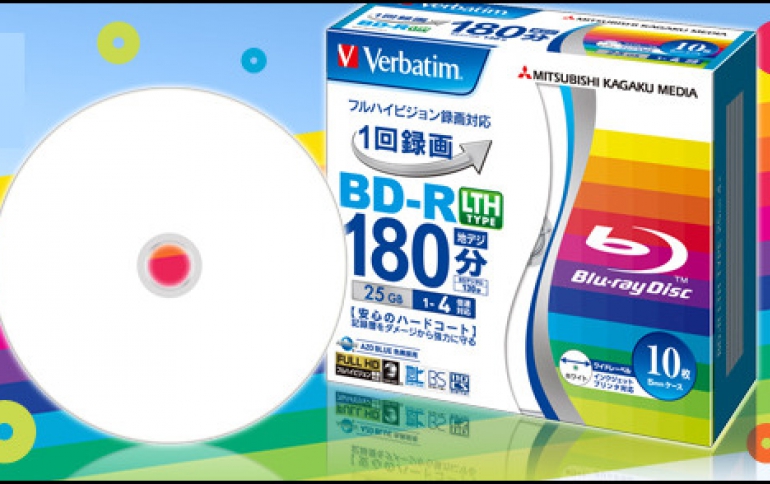 CMC Magnetics Buys Mitsubishi Chemical's Storage Media Business
Mitsubishi Chemical Corp., a parent company of Mitsubishi Chemical Media Co., Ltd., has agreed to transfer its storage media business, including the optical disc, USB flash drives and other businesses globally operated by Verbatim group companies affiliated with MCM, as well as MCM's related assets, to CMC Magnetics Corporation.
Under the terms of the agreement, CMC will pay Mitsubishi Chemical $32 million in cash for Verbatim-related assets, including patents, technologies, sales network, and other.
Taiwan-based CMC, established in 1978, engages in the storage media, and is the world leading manufacturer in optical discs. It has established a solid partnership with MCC over a long period through licensing of technology for optical discs.
While MCC has been moving to intensify the Mitsubishi Chemical Holdings Group's business portfolio management based on the Group's medium-term management plan "APTSIS 20," CMC expects to enhance the storage media business not only through its own production technology, but also by building upon the MCC Group's accumulated global sales network and technology.
Mitsubishi Chemical has been a pioneer in the field of manufacturing CD/DVD/Blu-ray media, which was sold under its own brand in Japan and the Verbatim brand overseas. In terms of quality, the company's main competitor in the DVD recordables was Taiyo Yuden, and later TDK in the Blu-ray Recordable/rewritable discs. The company was on the edge when it comes to making high-speed Blu-ray media featuring demanding, multi-level structures. It also worked on delivering Enterprise Grade BD-R for Archive records.