Verbatim Focuses on Encrypted Data Storage at IFA
Verbatim is dedicating its presence at IFA to products that keep your data safe and secure.
On special display at next month's Berlin show will be the new Keypad Secure USB Drives with USB Type-C or USB-A connection, the new Fingerprint Secure Hard Drives and Fingerprint Secure USB Drives, and the new Keypad Secure HDD Desktop Enclosure Kit for bare hard drives. All operate with AES 256-bit Hardware Encryption, which encrypts all data on the drives in real-time making them compliant with GDPR requirements as 100% of the drive is securely encrypted.
In addition to its portfolio of security products, Verbatim will be showcasing its full range of data storage products and computer accessories including its new collection of Power Banks and Type-C Hubs and Adapters, the new Tough Cable for phones and tablets made with Kevlar aramid fibre, the company's latest internal and external SSDs, USB drives and memory cards and the range of Freecom Hard Drives and SSDs.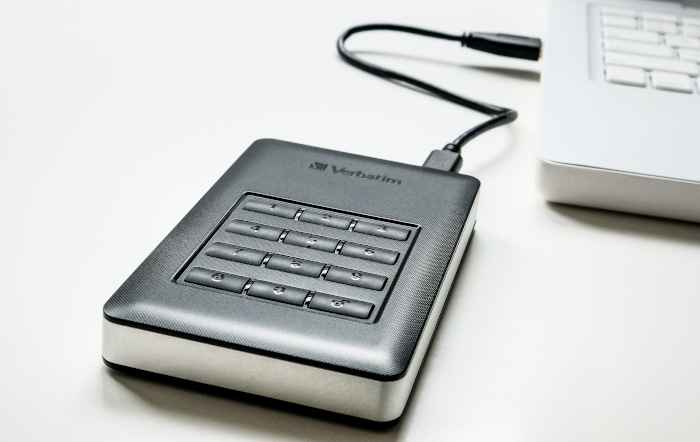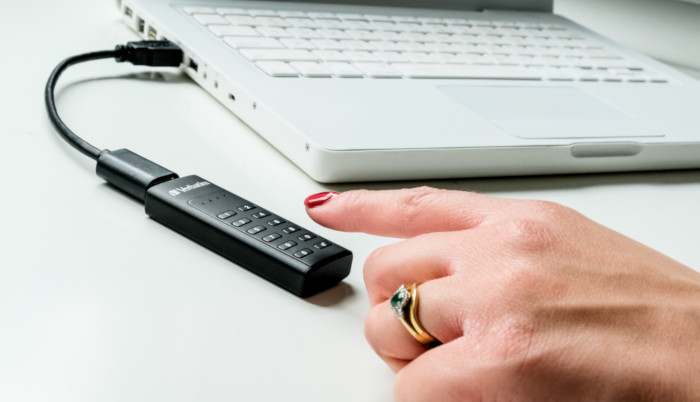 Some of the new security products that will be on display at IFA:
Keypad Secure USB-C and USB 3.0 Drives
AES 256-bit Hardware Encryption
Built in keypad with passcode input
USB 3.1 GEN 1 with USB-C connection or USB 3.0 connection
LED power / encryption status indicators
More secure than software encryption
Fingerprint Secure Hard Drive
USB-C portable hard drive with integrated fingerprint scanner
Access using the fingerprint from an authorised user
100% mandatory premium 256-bit AES hardware security encryption
Up to eight authorised users plus one administrator (via password)
Store and carry confidential data while being protected from loss or hacking
Fingerprint Secure USB Drive
Aluminium USB 3.0 drive with integrated fingerprint scanner
100% mandatory premium 256-bit AES hardware security encryption
Up to six authorised users including one administrator (via password)
Store and carry confidential data while being protected from loss or hacking
Secure Desktop Hard Drive Enclosure with Keypad Access
3.5'' Hard Drive Enclosure
Create your own external hard drive in a matter of seconds
Fits any standard 3.5'' internal SATA hard drive
Built-in keypad for secure passcode input
256-bit AES hardware encryption
USB 3.1 GEN 1
USB-C to USB-A connection