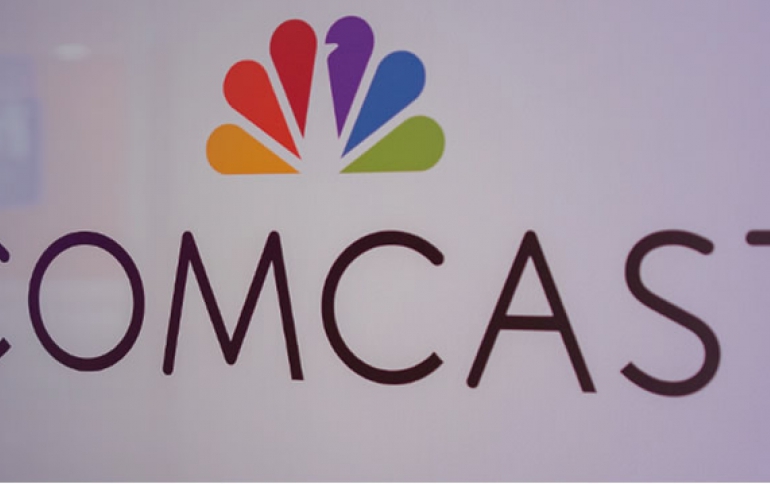 Comcast is the Winner in Auction for Sky
Comcast on Saturday prevailed in a suspenseful settlement auction against 21st Century Fox for European Broadcaster Sky.
Comcast and 21st Century Fox were competing in a rare auction to determine which bid for Sky is the highest. The three-round auction began Friday after the London stock market closed.
Comcast submitted a £17.28 per share bid while Fox -- which already owns 39 percent minority stake of Sky -- submitted a £15.67 per share bid. In total, Compact will pay for Sky 30.6 billion pounds ($40 billion).
The auction ends a nearly two-year-long battle for Sky.
Sky is Europe's largest pay-television operator, with 23 million customers in seven countries. It broadcasts popular programs including English Premier League soccer and "Game of Thrones." Being a major shareholder of Sky would help the U.S. company expand ts business in Europe and take on some of the big tech streaming giants, like Netflix and Amazon.
The UK Takeover panel had announced that the deal would end in a Saturday auction unless either party submitted a final bid Friday. In the absence of a final offer, the auction took place over roughly eight hours Saturday, consisting of three rounds of bidding. Bids were submitted via email. Both parties were able to submit their best and final offers by 7:00 p.m. U.K. time.
Comcast Chairman and CEO Brian L. Roberts said: "This is a great day for Comcast. Sky is a wonderful company with a great platform, tremendous brand, and accomplished management team. This acquisition will allow us to quickly, efficiently and meaningfully increase our customer base and expand internationally. We couldn't be more excited by the opportunities in front of us. We now encourage Sky shareholders to accept our offer, which we look forward to completing before the end of October 2018."
21CF has also issued the following statement:
"We note the increased cash offer for the fully diluted share capital of Sky by Comcast, and that it has been recommended by the Independent Committee of Sky. 21CF is considering its options regarding its own 39 percent shareholding in Sky and will make a further announcement in due course. Sky is a remarkable story and we are proud to have played such a significant role in building the incredible value reflected today in Comcast's offer."
Fox showed interest for Sky in 2016. Comcast submitted a bid topping Fox's when it became clear they may not be able to win Fox's entertainment assets. Last February, Comcast challenged an existing Fox bid for Sky
Both Comcast and Fox have gotten approval from regulators for the deal.