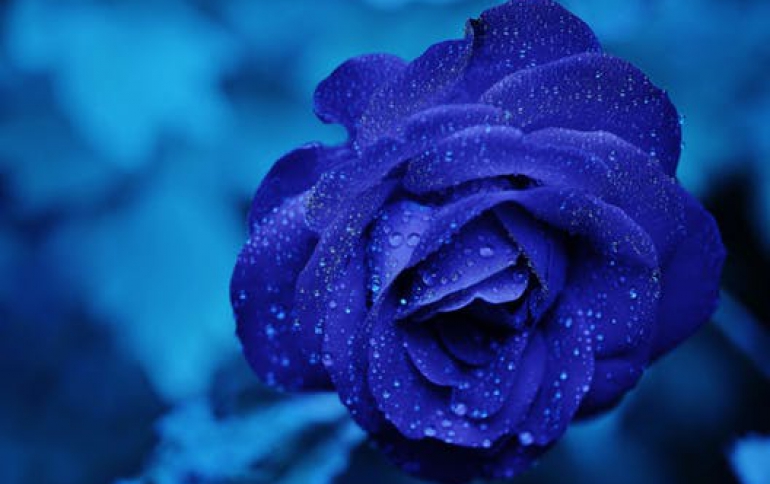 Construction Automation Solution by HP
HP announced a construction automation solution to help architects, engineers and contractors achieve greater agility, productivity and cost-savings through wireless, multimedia communications. HP, AECworld NETworks and CyberCore Technologies are bundling technology, application software, services, support and leasing options to deliver a turnkey construction automation solution to the industry.

"HP technology combined with solutions and services from AECworld NETworks and CyberCore Technologies provide agility to construction owners by aligning business needs for improved profitability and reduced interest expense while lowering costs for subcontractors and delivering a completed project sooner and within budget for developers," said Frank Rauch, vice president of sales, Enterprise Systems Group, HP. "The HP construction automation solution will serve as a competitive advantage for those contractors that are early adopters of technology and contribute to a gradual, mass adoption and deployment of computing solutions that will catapult the construction industry into the 21st century."

On a commercial construction project site, the HP construction automation solution is stationed in a construction trailer featuring a built-in wireless network. The general contractor takes photos of the site using a digital camera and captures verbal notes to complement each photo. The general contractor uses the application software on a communication server to prepare a multimedia status report of construction progress and issue resolutions. The contractor e-mails the report to the business owner and developer. All construction document changes can be printed onsite using the printer and plotter in the trailer, allowing faster issue resolution.

HITT Contracting of Fairfax, Va., is currently using the HP construction automation solution at three of its project sites. Recently it successfully completed a technology proof of concept using the HP construction automation solution for building the American Urological Association's new corporate headquarters.

"Our company prides itself on taking educated risks and doing things in the best interest of our clients," said Jim Millar, executive vice president, HITT Contracting. "This tool has saved thousands of dollars by allowing us to resolve issues in a shorter timeframe."

The HP construction automation solution consists of:

-Industry-standard HP ProLiant servers in a rack with built-in flat panel monitor, keyboard and microphone
-HP Compaq Evo N610c notebooks with 802.11b wireless cards
-HP Photosmart 735XI digital camera
-HP Designjet 400 series E-Size plotter
-HP LaserJet 1000 printers
-HP Services for help desk and customer support, including hardware and software integration as well as deployment services
-HP Financial Services for leasing and financing
-AECworld NETworks' patented Universal Connectivity and Communications suite of application software enables the multimedia reports describing project status with digital images and narration. The Digital Workplace Software enables and connects all project participants in a secure, Web-based environment
-CyberCore Technologies provides project management of the supply chain, pre-sales configuration consulting and installation services
-A Cisco wireless network is deployed in the construction trailer

"The key to communication today is multimedia and our patented approach makes multimedia reliable with communication to any device at any speed including cellular," said Arthur Esch, chief scientist, AECworld NETworks.

The construction industry is the nation's third largest component of the gross domestic product yet it ranks only 79th in adoption of technology to improve productivity. There are an estimated 75,000 new commercial construction projects started each year. There are about 43,000 general contractors and 500,000 subcontractors in the United States.

"As a major solutions partner of HP, we have worked with AECworld to integrate equipment that meets the needs of the construction professional," said James Rainey, vice president of IT services, CyberCore Technologies. "CyberCore Technologies has implemented this as a 'smart box' solution allowing simple plug-and-play installation in just one hour. This solution is rugged enough to withstand the abuse of a construction trailer."

The HP construction automations solution is currently available for unique configuration from CyberCore Technologies. The base price for the solution starts at $1,500 per month lease.

AECworld NETworks, a women-owned company, combines the resources of International Design & Construction Online (e-IDC) and the Aristotle Broadcasting Networks. AECworld NETworks is qualified to deliver the solution due to its patented, multimedia technology, extensive domain knowledge, and commitment to the AEC industry. More information can be found at www.aecworld.net.

CyberCore Technologies, based in Timonium, Md., delivers a range of services to address the entire information technology life cycle. Its goal is to help its clients reduce the total cost of technology ownership and realize a greater return on their investment. The company has established relationships with all major hardware vendors and has 10 warehouse facilities in North America for rapid product shipment and custom configurations. More information can be found at www.cybercoretech.com.

HITT Contracting was founded in 1937 as a family-owned and managed business in Fairfax, Va. HITT Contracting has grown over the past six decades to rank among the top 100 general contractors worldwide. HITT now has four offices and projects in more than 20 states. More information can be found at www.hitt-gc.com.