Corning Unveils Glass-enabled Concept Vehicle
Corning unveiled at CES a glass-enabled concept vehicle, showcasing the breadth of Corning Gorilla Glass for automotive applications.
"By bringing Corning Gorilla Glass to the automotive industry, Corning is delivering lighter, tougher, and more optically advantaged solutions, enabling improved fuel efficiency, and a safer, more enhanced user experience for both drivers and passengers," said Marty Curran, executive vice president and innovation officer.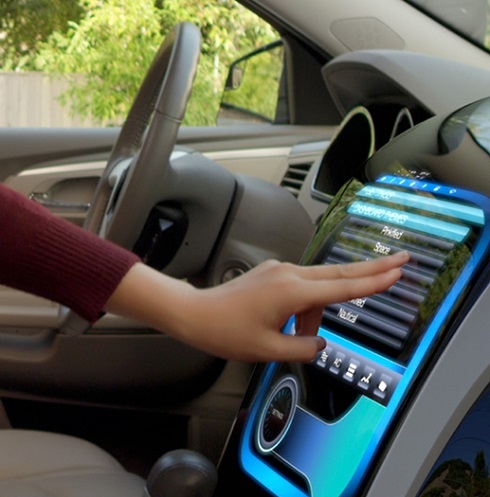 Corning?s Connected Car features a lightweight Gorilla Glass hybrid windshield with augmented reality capabilities, providing real-time updates on traffic and landmarks. In addition, a Gorilla Glass dashboard has an integrated display extending from edge to edge ? and curved center console appears to float. It
provides users with fully integrated connectivity that keeps drivers and passengers informed and entertained. The car also features a Gorilla Glass hybrid sunroof and backlites.
The exterior design reflects the high technology inside. Bands of Corning Fibrance Light-Diffusing Fiber add aesthetic flair around the front and rear bumpers. They also act as a brake alert and a charging indicator in this electric car.