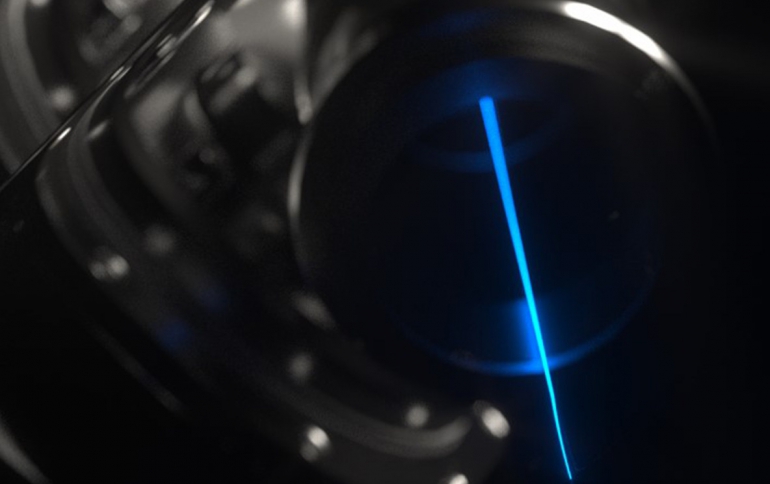 Corning Advances NanoPerforation Glass Cutting Tech to Improve 3D Glass Processing
Corning Incorporated has enhanced its unique nanoPerforation glass cutting technology to better suit 3D cutting applications.
The new capabilities developed by Corning Laser Technologies (CLT) will help designers better address the worldwide trend toward utilizing curved glass surfaces in various industries, including consumer mobile devices and automobile interiors.
Corning experts will show a video of the new nanoPerforation glass cutting technology at Laser World of Photonics 2019, a tradeshow dedicated to photonic technologies and laser applications. The show, held every two years, is June 24 through 27, at Messe München in Munich, Germany.
The new nanoPerforation glass-cutting designs meet the challenging aspects of freeform and 3D cutting, which are very difficult to achieve with traditional mechanical scribe and break (MS&B) or grinding processes.
Corning's new technology uses ultrashort pulsed lasers, which cut glass through localized perforation rather than material ablation. As successfully shown in multiple 2D glass applications, this results in smooth, very high-quality cuts at high processing speeds and accuracy. Corning says that this development in nanoPerforation that now enables the cutting of 3D shaped glass.
To achieve perpendicular cuts, an especially fast and highly precise CLT 5-axis beam delivery system has been developed. It combines two high-speed rotating axes with a fast X-, Y- and Z-motion system. The new system – the CLT 43D – joins Corning's glass-cutting platforms and is set up to accurately cut 3D­­ shaped glasses of up to 1200 mm x 700 mm x 300 mm in size.
The CLT solution enables freeform, accurate cutting, which allows for optimized processing steps with reduced complexity. Thanks to the high-edge quality of the nanoPerforation process, there is little, or no post processing required. CLT nanoPerforation is not only more flexible, but it allows new part design.