Crucial BallistiX Tracer PC2-6400
2. Retail package
Crucial's retail package of the Ballistix Tracer (BL2KIT25664AR804) includes a 4GB kit (2GBx2) and it is sold online for around ~$150 . The kit we received is packed in a common carton box, inside antistatic plastic bags.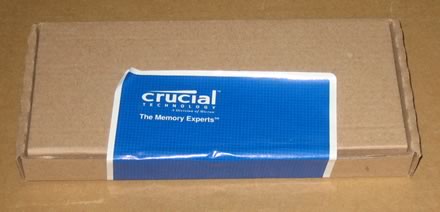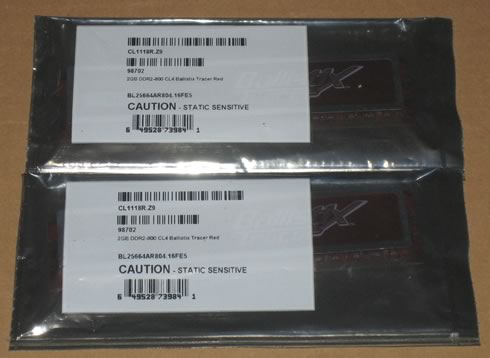 The memory modules are rather unique with the red colour and of course the BallistiX Tracer logos placed on both sides of the aluminum heatspreaders.
The BallistiX Tracer memories include LEDs on the top that glow when the memory is used.
There are two rows of eight "chasing" red and green LEDs at top the module, circulating in a random pattern based on memory utilization. A circuit relays bus activity to the LEDs, allowing them to reflect usage of each memory module.
CPU-Z provides more information about the memory. The Crucial BallistiX Tracer PC2-6400 2x2GB memory supports Nvidia's EPP profile for both 400MHz and 500MHz frequencies with up to 2.2V. The embedded JEDEC timings for 333 and 400MHz are rather relaxed; tightest timings will be examined later in this review: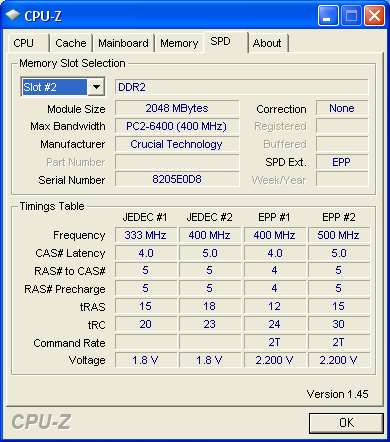 More information is provided by Everest edition