Crucial MX500 500GB SSD review
5. AS SSD
We move on with the AS SSD benchmark, which contains five synthetic as well as three practical tests. The synthetic tests determine the sequential and the random read / write performance of an SSD. These tests are carried out without using the operating system's cache. The Seq-test measures how long it takes to read and write an 1GB file. Most importantly, this sequential benchmark uses incompressible data for all of its transfers.
The Crucial MX500 500GB SSD reached an overall high score of of 1213. Sequential speeds for the drive hit the 521MB/s for reads and 441MB/s write while 4K speeds reached 42MB/s for read and 100MB/s for write: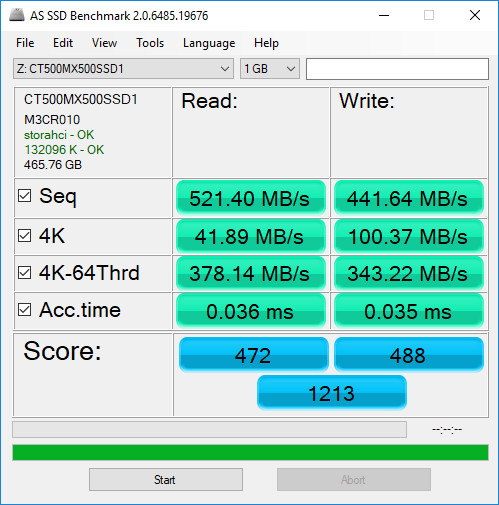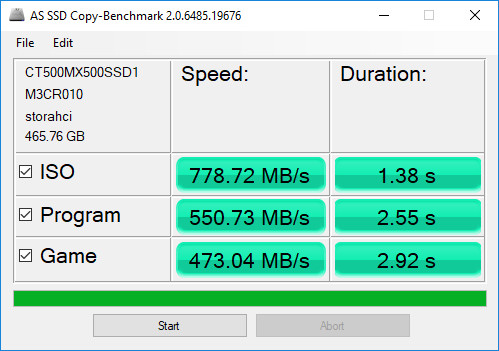 The MX500 SSD goes head to head with the Samsung 850 Pro model in the sequential read test: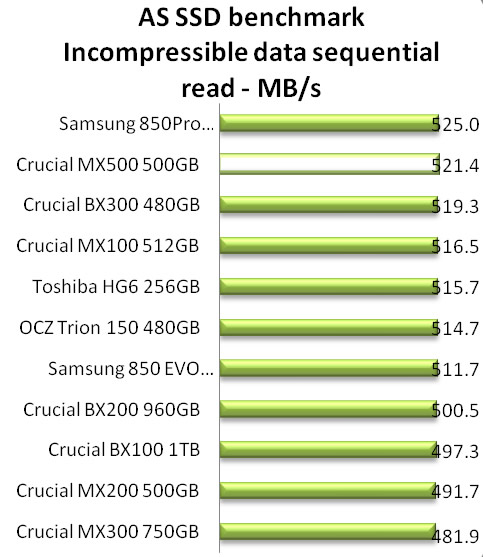 The MX500 was slightly slower than the Samsung 850 EVO SSD in the 4K random read tests, although it remained very competitive. It also performed great in the 4K miltithreaded read test: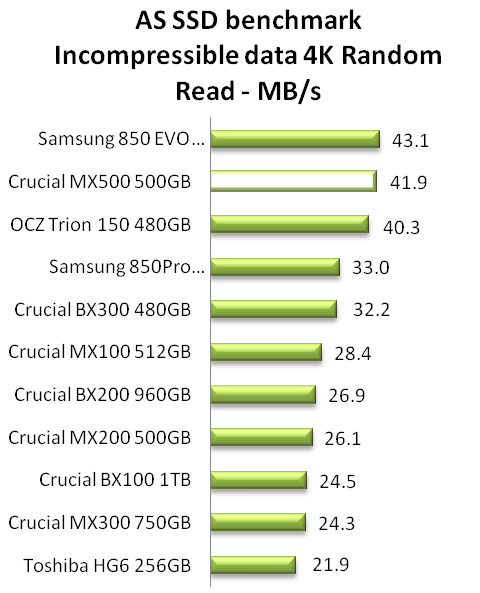 The performance for the MX500 500GB SSD in the sequential write test was good but not in par with the 850 EVO's result:
Both the MX500 and the 850 Evo drives had almost the same performance in the 4K random write test, but Crucial's drive showed its muscles in the 4K/64 thread write benchmark: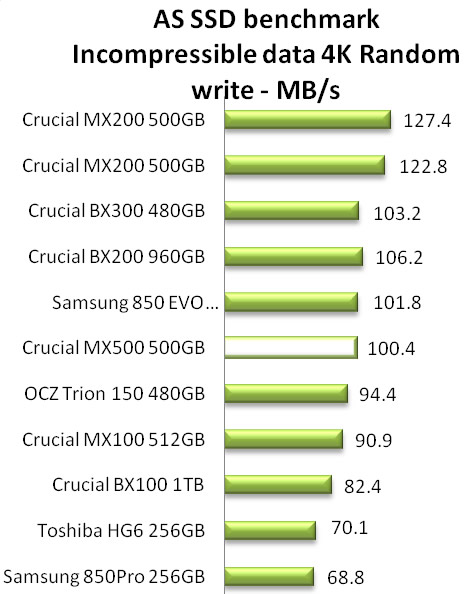 Next up we ran the Compression Benchmark built-into AS SSD. This test uses a mix of compressible and incompressible data and outputs both Read and Write throughput of the drive.
The Crucial MX500 SSD showed a relatively stable behavior across the board, with some brief dips in the write graph: