3. Performance - Page 2
- Performance - Page 2
Passing to the CrystalDiskMark software, we get more indication about the drive's performance. Note that results from different version will vary, for reference we tested all available builds: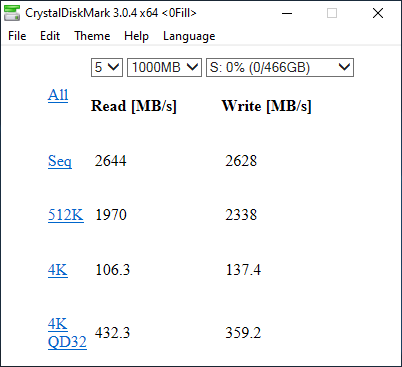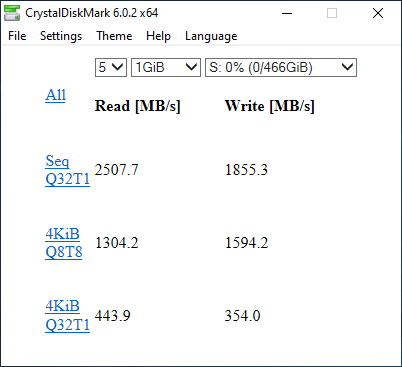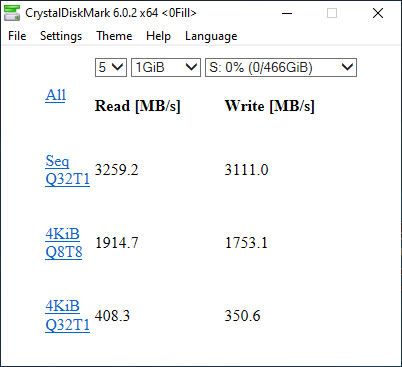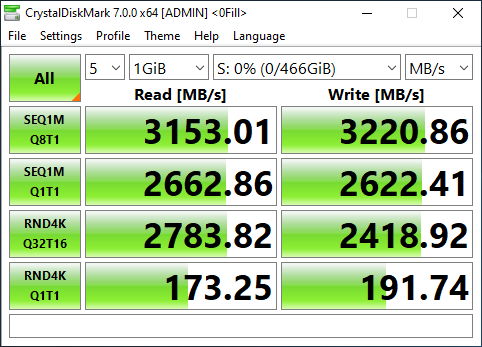 As the above reports indicate with the 0Fill mode, the performance is almost double, while at normal testing mode, users should get around 2.3GB reading and 1.8GB writing, very good results!
With the AS SSD Benchmark while we got good performance, its run wasn't producing similar total score for the drive, so take the absolute score with care...
More results from Anvi's Storage Utilities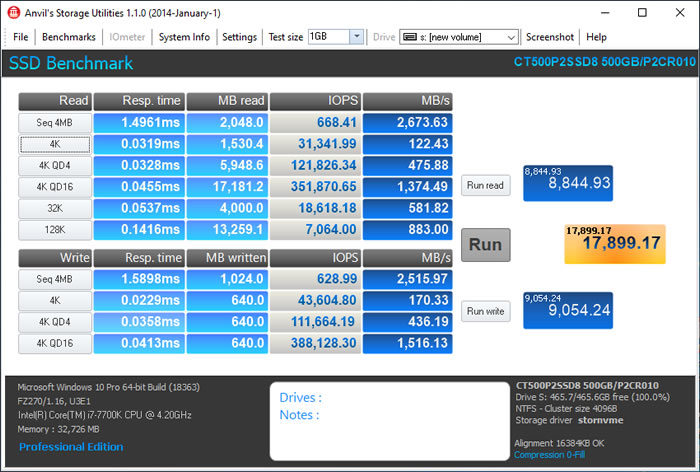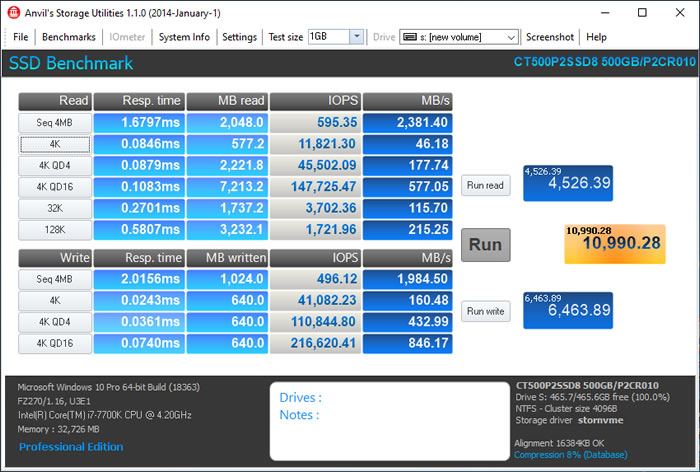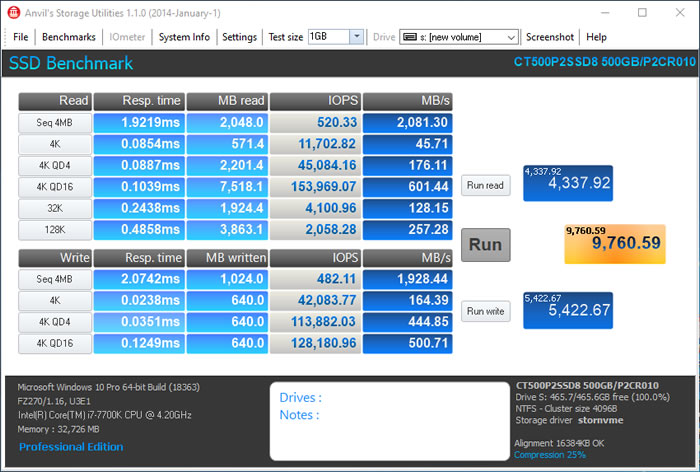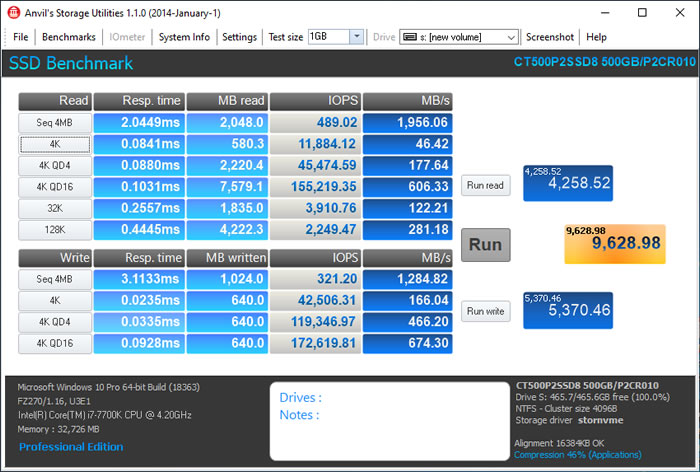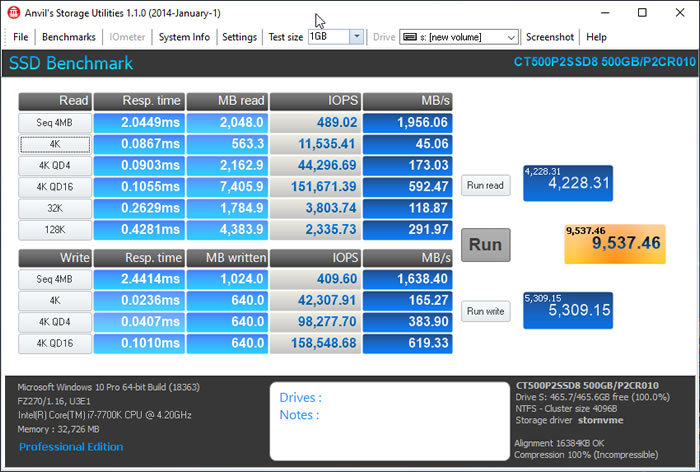 The software allow you to change compression test mode from 0% ~ 46% Applications ~ 100% Incompressible, trying to emulate different scenarios. The drive with 0-fill gives high performance, but with 46% compression performance drops.