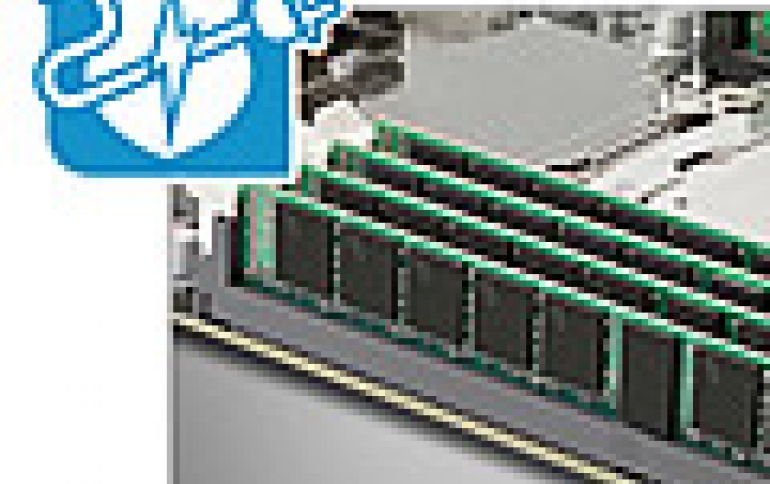 Crucial Releases NVDIMM Server Memory With Data Loss Protection
Crucial is releasing Nonvolatile DIMM (NVDIMM) server memory to help companies protect data in the event of a system power loss. Historically, companies have used uninterruptible power supplies, solid state drives (SSDs), mechanical hard drives (HDDs) or other devices to ensure the security of critical data.
While this method of preserving critical data has been effective, the backup and restore times have been very long due to the latency and write times of the SSD and HDD.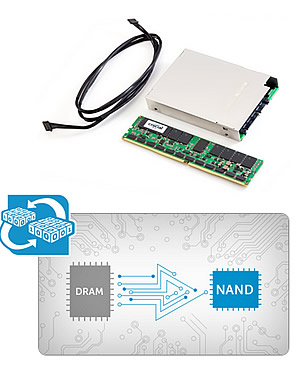 Crucial NVDIMM server memory combines DRAM and NAND onto a single module, providing the performance of DRAM with the persistence of NAND. In the event of power loss, standard memory would lose all data in RAM, while an NVDIMM will retain it. If power is lost, the system controller sends a hardware signal to the NVDIMM to perform a backup operation. The NVDIMM controller isolates the system bus by enabling on-module data mulitiplexers (MUXs). Then, the NVDIMM controller activates the power management circuitry, drawing power from the ultracapacitor and providing energy to the NVDIMM for the backup operation. The controller then manages the transfer of data from the DRAM into the onboard NAND. Once system power is restored, data is transferred from the NAND back to the DRAM.
During normal operation, NVDIMMs perform identically to RDIMMs, and servers recognize them as such. Critical data such as transaction logs, meta-data, and database logs are written at the speed of DRAM, which for current NVDIMMs isat 2133 MT/s.
Crucial is shipping 8GB NVDIMM 288-pin modules (CL15, 2133MT/s), as well as the AgigA Tech PowerGEM ultracapacitor. The latter product comes in a form factor of a 2.5-inch drive.