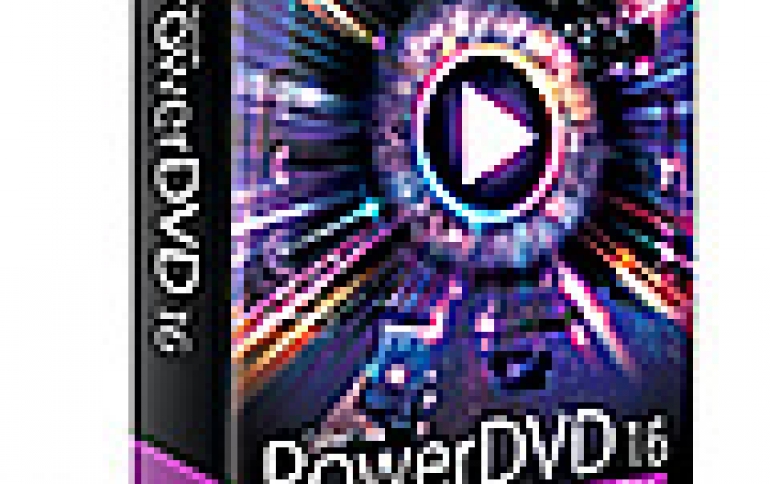 CyberLink PowerDVD 16 Released
CyberLink has released PowerDVD 16, the latest release of the popular movie and media player. To mark the occasion, a CyberLink team completed an attempt to break the Guinness World Record for the longest TV binge watching marathon. Aiding the attempt was new TV Mode in PowerDVD 16, which is delivering computer playback to big screen TVs. The new release also introduces support for media streaming devices Roku, Apple TV and Chromecast, enabling anything played on PowerDVD 16 to be streamed wirelessly to a TV.
Users now have two ways to interact with PowerDVD: through the PC interface and new TV Mode. TV Mode's streamlined design provides access to all videos, photos and music in the media library, delivering media center functionality. All the PowerDVD quality-enhancing technology and video and audio support is available in the new mode.
PowerDVD's new support for Roku, Apple TV and Chromecast offers three benefits to owners of the media streaming devices:
For video, photo or music files not supported by the streaming devices themselves, PowerDVD converts them to a playable format in real time, as well as intelligently selecting optimal settings for streaming MKV and MP4 files to minimize bandwidth resources.
PowerDVD's quality-enhancing TrueTheater technology can be applied to any streaming media.
It offers the easiest way to send movies, music and photos to a TV from PowerDVD without a physical cable connection.
With more format support and ongoing improvements to TrueTheater enhancement technologies, PowerDVD 16 remains a great option to watch movies on the PC. The software can be used as a replacement for Windows Media Center, which has been removed from Microsoft Windows 10.
Extended support for two of the most popular video formats - MP4 and MKV - add new subtitle functionality and lossless audio support and MVC 3D support.
Additionally, PowerDVD continues to keep on top of the latest advancements in audio technology with new support for the lossless DSD audio. PowerDVD 16 also introduces changes to how PowerDVD uses PC system resources, delivering fast startup and a much-reduced footprint of background processes.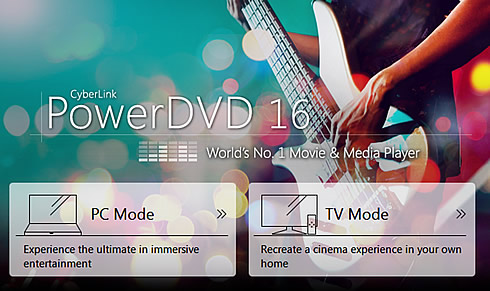 PowerDVD 16 is available today from the CyberLink online store in English, French, German, Italian, Spanish, Chinese (Simplified and Traditional), Japanese, Korean, Russian and Portuguese.
PowerDVD offers both subscription and perpetual licenses so users can choose a purchase option. PowerDVD Live is available in annual and quarterly subscription options. Perpetual licenses are available for three versions, of PowerDVD 16.
PowerDVD Live: US$44.99/12 month or US $14.99/3 month subscription
PowerDVD 16 Ultra: US$99.95
PowerDVD 16 Pro: US$79.95
PowerDVD 16 Standard: US$59.95
Upgrades from previous PowerDVD versions are available starting at $49.95