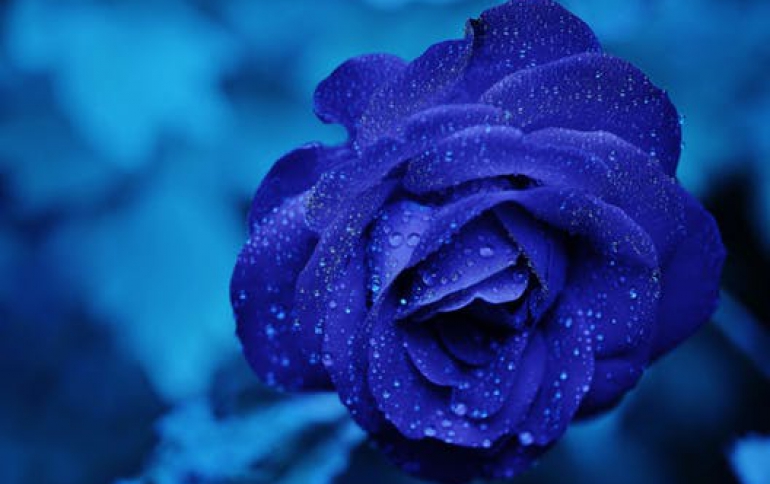 Elaborate Bytes releases CloneDVD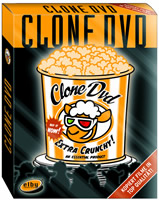 The first version of CloneDVD is released by Elaborate Bytes. The new software extracts, transcodes and writes any orginal DVD title to a single recordable DVD. A 30-day trial version is available at
www.elby.ch
.
The Online-Key to unlock the trial version costs 39 EUR. The boxed version is planned for mid july and will be available at 46 EUR. CloneDVD - Copies movies fast, simple and in top quality
CloneDVD extracts, transcodes and writes any orginal DVD title you like to a single recordable DVD. The user can decide right from the beginning, if he only wants to copy one DVD title (i.e. the main movie), several DVD titles or the whole DVD. An integrated Video Preview plays an overview of all selectable DVD titles. The original menu can be included. When CloneDVD is used for the first time, the user has to select his personal Audio preferences (i.e spoken language, subtitles). CloneDVD memorizes these last settings that were made by the user and proposes it the next time the program starts. Somehow CloneDVD becomes acquainted to his user! Now only the DVD writer has to be selected and the transcoding- and writing procedure starts. CloneDVD works with most hardware and software DVD Players and writes on DVD-R/RW and DVD+R/RW.
High image quality in spite of compression
While programming CloneDVD, great store has been set on the compression ("Extra Crunchy": Extra compressed) of the movie data. In spite of the high compression the movie copies show an impressive image quality. A special transcoding technology compresses your choice of DVD titles with your selected audio and subtitle streams to one DVD recordable. Even a movie of extraordinary length and several soundtracks will be copied by CloneDVD without considerably quality loss.
Impressive program speed
Despite very good results, CloneDVD copies very fast. With a powerful computer even a two and a half hour movie can be transcoded in 30 minutes. Movies with normal length take about 20 minutes.
Simple user interface
CloneDVD is very easy to use. Our unique Film Strip will guide you step by step through all settings. There are no menus, all settings are obvious and cannot be overlooked. Thematically related icons make the Audio- and Subtitle selection easier. As described above, the personal preferences as i.e. the language selection, has to be set at the first program run. The program memorizes the last settings that were made by the user and proposes it for all the following movies.
Summary:
Manufacturer: Elaborate Bytes AG (Cham/Switzerland)
Price for Online-Key: 39 EUR
Price for Box-Version: 46 EUR (International Box available beginning of August)
Trial version: Full functionality; time limited to 30 days)
Supported languages: At the moment: German, English, Italian and French
System requirements:
- An IBM compatible personal computer with a Pentium-Class Microprocessor at minimum 500 MHz.
- CloneDVD requires Windows 98 / 98SE / ME with 128 MB RAM, Windows NT 4.0 with Service Pack 4 or better installed, Windows 2000 or Windows XP with 128 MB RAM.
- A DVD writer and/or DVD reader.
- About 5 GB of available temporary harddrive space are necessary to clone DVDs.
- The faster the CPU (1 GHz recommended) and the more memory (256 MB recommended) you have, the better CloneDVD is going to perform.