Elon Musk to Unveil Underground Tunnel and Transport Cars
Elon Musk is set to unveil an underground transportation tunnel on Tuesday that could move people faster than subways.
Musk also plans to show off the autonomous cars that will carry people through the test tunnel, which runs about 2 miles (3.2 kilometers) under the streets of Hawthorne, California, Musk's SpaceX headquarters. He's also planning to unveil elevators he says will bring users' own cars from street level to the tunnel.
Two years ago, Musk began The Boring Company, which is responsible for the aformentioned projects. The tunnel is being used to help Musk and The Boring Company conduct research and development for a broader system in traffic-plagued Los Angeles and beyond.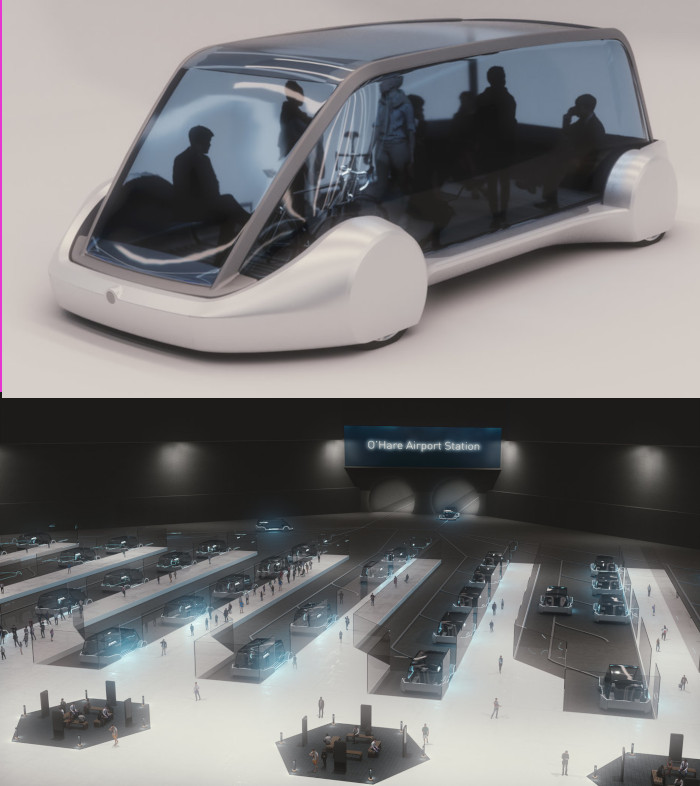 One, known as the Dugout Loop , would take Los Angeles baseball fans to Dodger Stadium from one of three subway stations. Another would take travelers from downtown Chicago to O'Hare International Airport. Both projects are in the environmental review phase.
Musk has described a system in which vehicles would descend via elevators into tunnels and move on electrically powered platforms called skates. Up to 16 pedestrians and bicyclists could board autonomous vehicles also traveling on the skates as fast as 150 mph (240 kph).
Musk's vision for the underground tunnels, known as loop, is designed for short routes that wouldn't require the elimination of air friction, according to The Boring Company.