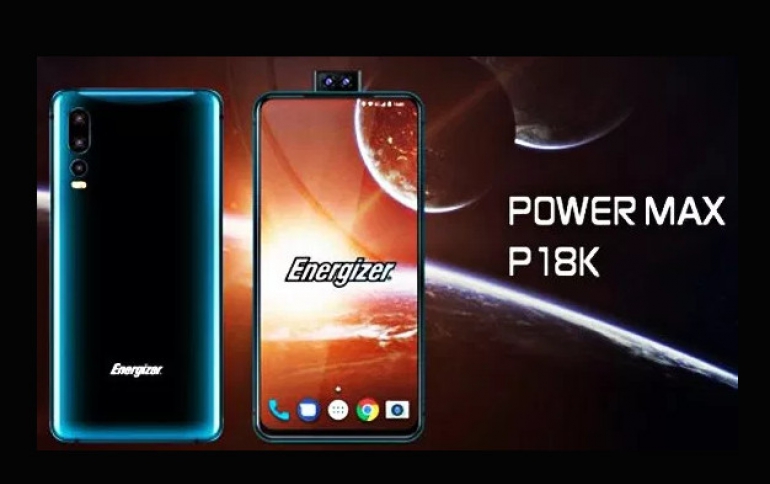 Energizer's P18K Pop Smartphone Comes With a Massive 18,000mAh Battery
France's Avenir Telecom is showcasing at MWC 2019 the Energizer Power Max P18K Pop, a smartphone equipped with a 18,000 mAh battery designed for professionals.
This device measures in at 18mm of thickness. It packs a massive Li-Po 18,000mAh battery with 18W fast charging, capable of powering the device for a whole week or for two full days of continuous video playback. Standby time is quoted as being 50 days. Fully recharging via the supplied 18W adaptor takes 9hrs.
It comes with a 6.2-inch IPS screen with 1080 x 2280 pixels, without any no notch or cut-out. Under the hood there is a Mediatek Helio P70 with OctaCore CPU and a Mali-G72 GPU. The smartphone packs 6GB of RAM, 128GB storage plus microSD up to 128GB (uses SIM slot 2).
It also has three main cameras - 12MP, 5MP, 2MP depth sensor pop-up, dual-LED flash - along with a 16MP, 2MP depth sensor selfie shooter.
The device runs on Android 9.0, has a USB Type-C connector, and is also 5G-ready.
The Energizer Power Max P18K Pop launches in the summer.