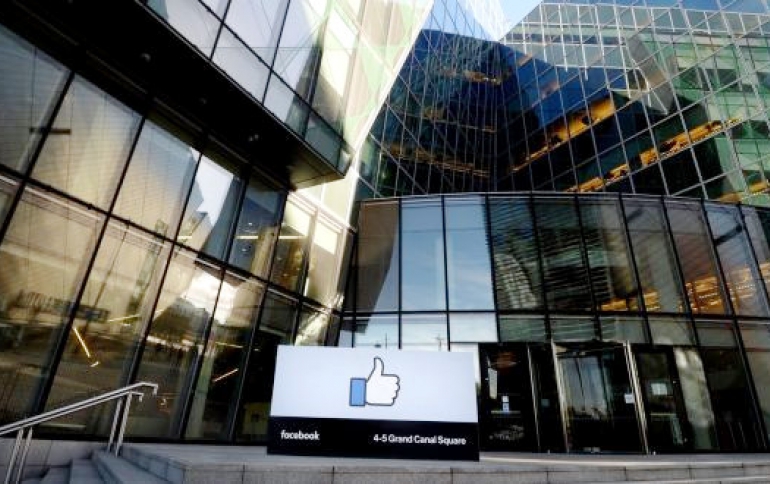 Facebook to Allow Users See Fewer Political Ads
Responding to demand, Facebook Inc. will soon give users the option to see fewer political and social issue advertisements in their feed.
This new setting, which will also be available in Instagram, is part of an effort to give people more control over what they see ahead of the 2020 U.S. presidential election. This feature builds on other controls in Ad Preferences Facebook has released in the past, like allowing people to see fewer ads about certain topics or remove interests.
The new feature as part of the updated Ad Library tool, which Facebook says it has been designed "to shine a light on political and social issue ads" — a public archive that allows people to see all the ads politicians and campaigns are running on Facebook and Instagram and those that have run in the past.
The updated tool tool is getting ranges for Potential Reach, which is the estimated target audience size for each political, electoral or social issue ad so users can see how many people an advertiser wanted to reach with every ad.
Facebook is also adding the ability to search for ads with exact phrases, better grouping of similar ads, and adding several new filters to better analyze results — e.g. audience size, dates and regions reached.
Later this month Facebook will begin rolling out a control to let people choose how an advertiser can reach them with a Custom Audience from a list. These Custom Audiences are built when an advertiser uploads a hashed list of people's information, such as emails or phone numbers, to help target ads. This control will be available to all people on Facebook and will apply to all advertisers, not just those running political or social issue ads. People have always been able to hide all ads from a specific advertiser in their Ad Preferences or directly in an ad. But now they will be able to stop seeing ads based on an advertiser's Custom Audience from a list — or make themselves eligible to see ads if an advertiser used a list to exclude them. For example, if a candidate has chosen to exclude you from seeing certain fundraising ads because they don't think you will donate again, but you still want a chance to see those ads, you can stop yourself from being excluded.
All these features will roll out in the first quarter of 2020 and will apply in all countries where we facilitate "Paid for by" disclaimers on ads. Facebook plans to deploy the political ads control starting in the US early this summer, eventually expanding this preference to more locations.
There has been much debate in recent months about political advertising online and the different approaches that companies have chosen to take. While Twitter has chosen to block political ads and Google has chosen to limit the targeting of political ads, Facebook says it is "choosing to expand transparency and give more controls to people when it comes to political ads."
Unlike Google, Facebook has chosen not to limit targeting of these ads. "We considered doing so, but through extensive outreach and consultations we heard about the importance of these tools for reaching key audiences from a wide range of NGOs, non-profits, political groups and campaigns, including both Republican and Democrat committees in the US," said Facebook's director of product management Rob Leathern.
"Ultimately, we don't think decisions about political ads should be made by private companies, which is why we are arguing for regulation that would apply across the industry. In the absence of regulation, Facebook and other companies are left to design their own policies," he added.
Facebook is sticking with a controversial policy that stipulates the company will not fact-check posts from politicians, including political ads. It has claimed repeatedly that it doesn't want to be the final word on what is true or false in the world of political theater.
Chief Executive Officer Mark Zuckerberg has stood firm in his belief that Facebook should not fact-check politicians, a stance that has drawn ire from Democratic presidential hopefuls like Senator Elizabeth Warren.
Twitter Inc banned political ads in October, while Google said it would stop letting advertisers target election ads using data such as public voter records and general political affiliations.
Other online platforms like Spotify, Pinterest and TikTok have also issued bans.