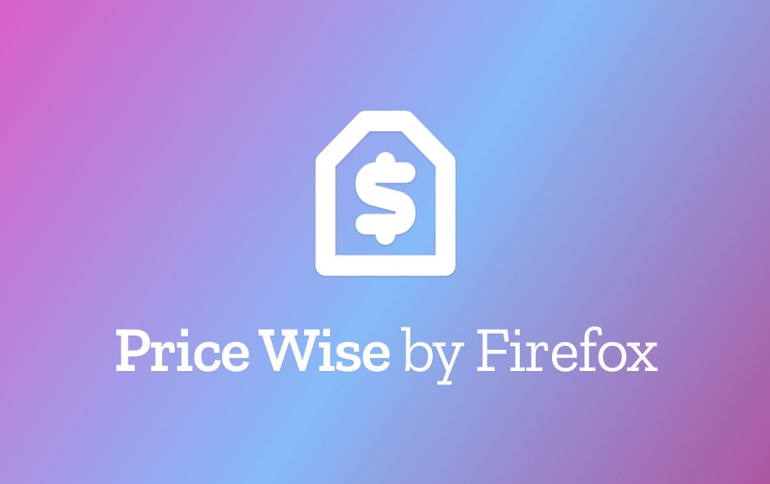 Firefox Previews Price Wise and Email Tabs For Shopping Online
The Firefox Test Pilot team is introducing Price Wise and Email Tabs — the latest experimental features designed to give desktop users more choice and transparency when shopping online.
Price Wise – Track prices across major retailers and get notified when the price drops
With Firefox Price Wise, you can add products to your Price Watcher list and get a desktop notification automatically every time the price drops. Users can even click through directly from their list to purchase as soon as the price changes, making online shopping more affordable and efficient. The feature is currently only available in the U.S., and works with products from five retailers: Best Buy, eBay, Amazon, Walmart, and The Home Depot.
Email Tabs – Save and share content as you browse the web
While there are many tools to help users share and save links when browsing, research shows that most of us still rely on email to get the job done – a manual process that requires multiple steps and services. With Email Tabs, you can select and send links to one or many open tabs all within Firefox in a few short steps, making it easier than ever to share your holiday gift list, Thanksgiving recipes or just about anything else.
To start, click the Email Tabs icon at the top the browser, select the tabs you want and decide how much of the content you want to send – just the links, a screenshot preview or full text – then hit send and it'll automatically be sent to your Gmail inbox.
Email Tabs also lets you copy multiple tabs to Clipboard for outside sharing. The feature only works with Gmail right now, but Mozilla is working on adding more clients in the near future. This will be seamless if you're logged into Gmail already, if not you can always log in once you're prompted.
With Firefox private browsing and content blocking features, you can shop online with extra protection against tracking this holiday season.
Test Pilot update
Mozilla also said that that several of its experiments are "ready for graduation."
Send, which lets you upload and encrypt large files (up to 1GB) to share online, will be updated and unveiled later this year. Mozilla's Summer experiments, Firefox Color, which allows you to customize several different elements of your browser, including background texture, text, icons, the toolbar and highlights, and Side View, which allows you to view two different browser tabs in the same tab, within the same browser window, will graduate as standalone extensions.