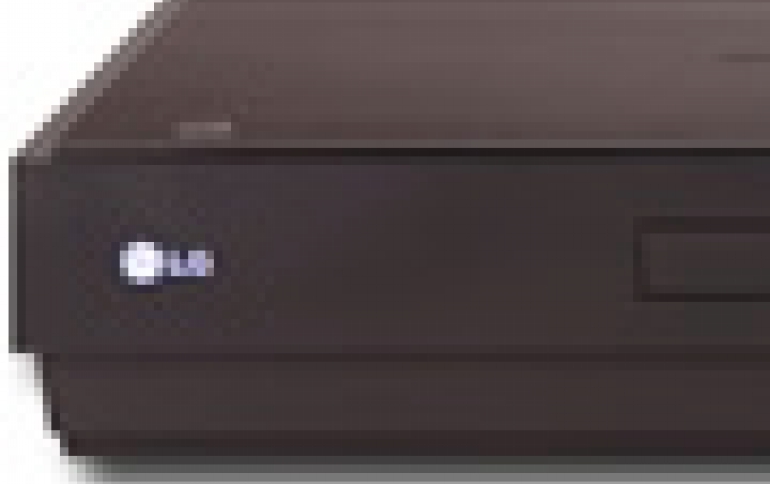 First Dual-Format High-Definition Disc Player Now Available at U.S. Retailers
LG Electronics today confirmed that U.S. consumers can now purchase the industry's first dual-format high-definition (HD) disc player at U.S. retailers. Unveiled less than a month ago at the 2007 International CES, the LG "Super Multi Blue" Player (model BH100) is now available at national retail stores, such as Best Buy, Circuit City and CompUSA, as well as regional retailers and local dealers.
With LG Electronics' Super Multi Blue Player, consumers now have the convenience and flexibility of playing both Blu-ray Disc and HD DVD high-definition content.
"With Full HD beginning to take off, we expect the industry-changing Super Multi Blue Player to trigger expanding market volume for both Full HD displays and high-definition discs," said Michael Ahn, president and CEO of LG Electronics North American Headquarters. "We are proud to offer consumers the next generation of HDTV innovation, addressing consumer hesitancy and confusion, and we're excited that the LG player has captured the attention of retail partners and enthusiasts."

In addition to offering Full HD 1080p picture quality from high-definition discs, the player incorporates interactive functions based on BD-Java, which allows advanced menus and functions to be displayed over the video of Blu-ray discs. And, while the same level of advanced menu interactivity is not available while playing HD DVD discs, the powerful combination of Blu-ray Disc and HD DVD audio-video playback technologies is like no other on the market. For consumers' existing DVD libraries, the player upconverts standard DVDs to 1080i resolution, providing compatibility with consumers' existing movie libraries while improving the picture quality of those discs.
The BH100, which outputs 24- and 30-frame-per-second 1080p signals, supports various A/V formats, including MPEG-2, VC-1, H.264 video, MPEG1/2 audio, Dolby Digital, Dolby Digital+, DTS and DTS-HD audio. The unit also includes multiple inputs/outputs such as HDMI out, component/composite video outputs, and optical/coaxial/discrete 5.1 channel audio outputs, among others.