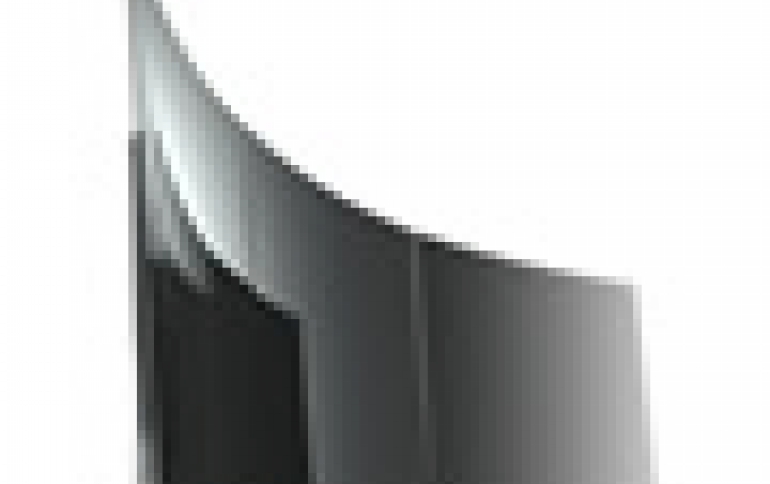 Fist Curved OLED TV Launched by LG
Consumer electronics giant LG Electronics said Monday that it began sales of curved organic light-emitting diode (OLED) TV for the first time. LG retail stores in South Korea will begin accepting pre-orders for its 55-inch (54.6-inch diagonal) Curved OLED TV (Model 55EA9800) in South Korea, with deliveries to begin next month. The premium TV, priced at KRW 15 million (approximately USD 13,500), would give LG a significant lead in the OLED segment that was expected to grow to 7 million units by 2016, the company said.
"Our Curved OLED TV is not only the proof of LG's unmatched leadership in next-generation displays but also a testament to LG's commitment to bringing to market the most exciting TV technology available today," said Havis Kwon, President and CEO of LG's Home Entertainment Company.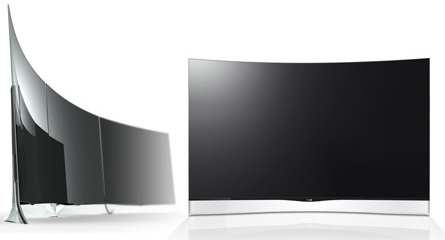 The new EA9800 model features the first curved screen ergonomic design, providing an "IMAX-like" viewing experience in the home. The entire screen surface is equidistant from the viewes eyes, eliminating the problem of screen-edge visual distortion and loss of detail.
Only 4.3 millimeters (0.17 inches) thin and weighing just 17 kilograms (37.48 pounds), LG's Curved OLED TV produces vivid and realistic images thanks to its proprietary WRGB technology. The Four-Color Pixel system features a white sub-pixel, which works in conjunction with the conventional red, blue, green setup to create the color output. What's more, LG's Color Refiner delivers tonal enhancement. As in the original flat screen OLED TV, the Curved OLED TV also offers an infinite contrast ratio for optimal contrast levels regardless of ambient brightness or viewing angle.
Finally, LG's Curved OLED TV features thin transparent film speakers in the stand.
Timing and pricing of the Curved OLED TV in markets outside of Korea were not announced yet.