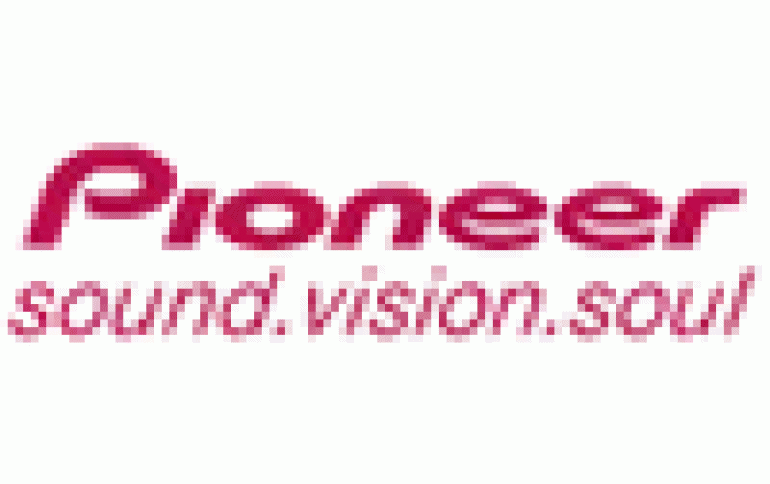 Ford equips its vehicles with Pioneer Navigation System
The OEM system enhances the driving experience of drivers. Pioneer Automotive Technologies, Inc., a leading supplier of mobile entertainment products to the auto industry, was selected by Ford as the supplier of its next generation DVD-based navigation and entertainment system for selected Ford, Lincoln and Mercury vehicles. The advanced system will initially launch in model year 2006 on seven of Ford's most popular vehicles including the Ford Explorer, Ford Freestyle, Ford Five Hundred, Ford Explorer SportTrac, Mercury Montego, Mercury Mountaineer and Lincoln Zephyr. The all-inclusive component that features turn-by-turn route guidance navigation that pronounces all street names, precise touch screen display, AM/FM tuner and an integrated 6-disc compact disc player with MP3 playback, marks Pioneer's first OEM navigation system in North America.

"We're thrilled to have developed a system specifically for Ford automotive buyers. Our leadership in navigation technology and our unique capability for integrating audio and GPS features made us a natural fit for this project" said Steven Moerner, president and COO, Pioneer Automotive Technologies, Inc. "Ford consumers demand products that support their driving lifestyle and we intend to uphold that expectation. We feel this all-in-one navigation and entertainment system will enhance their driving experience with increased convenience, sense of security and entertainment."

Identical in functionality, the navigation system for each vehicle brand shares the following features:

- Combined audiophile radio and DVD-ROM based GPS satellite navigation
- Intuitive user interface that was co-developed from the ground-up by Ford and Pioneer human factors engineering teams
- Voice guided directions – announces next maneuver with specific street name
- Valet mode: Security lock-out for personal information
- Comprehensive map coverage include U.S., Hawaii, Canada and Puerto Rico Crisp, bright 6.5-inch TFT display with touch screen
- Motorized flip-down faceplate for accessing the DVD-ROM drive (for map)
- Sirius Satellite Radio ready

Although consistent in function and overall button layout, each brand has uniquely optimized software and hardware including:

- Splash screen identifying the Ford, Mercury and Lincoln logos
- Button shape and color
- Bezel button and finish
- Button back lighting
- THX-II Certified  audio (only available on the Lincoln Zephyr)

Pioneer has a long history in the mobile entertainment market. The company was first-to-market with numerous product innovations including the first in-car satellite radio system, first GPS navigation system, first detachable face-plate technology for car stereos and the first in-car CD player.