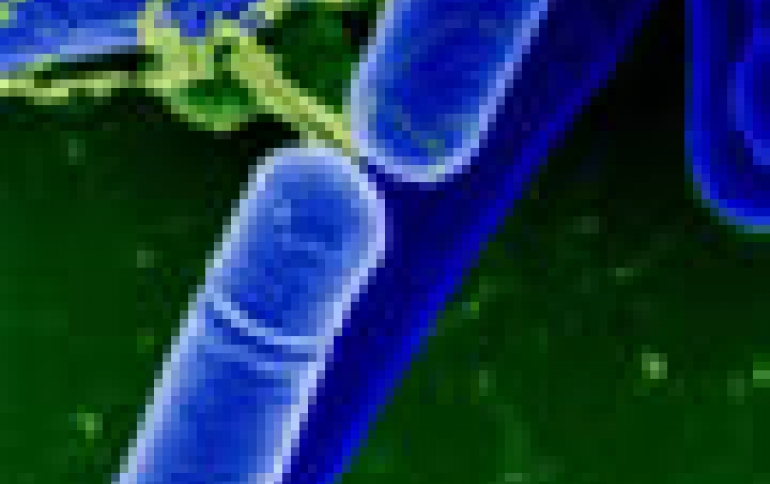 Future Storage Could Use Bacteria
Japanese researchers announced today the development of a technology that uses DNA of bacteria for long-term data storage. The technology aims at the succesful development of a DNA memory utilizing living organisms. The researchers proposed a method to copy and paste data within the genomic sequence of a living organism, Bacillus subtilis. Since microbs such as the Bacillus subtilis are very small and they keep gene information for generations, they can be applied for extremely smaller-size, larger-volume memory media that can store data for a longer period of time, compared to electronic or magnetic media including CD-ROM, flash memory and hard disc.
However, DNA sequences gradually change as their generations advance and that has been a hurdle in the research of biotic memory media. Changes in the DNA arrangements would make recovery of the stored data impossible, provided that no error correction techniques found at magnetic or optical storage media is available. The research group said its latest development indicated a possible resolution for this problem.
The technology proposes a method to copy and paste data within the genomic sequence of a living organism, Bacillus subtilis, thus acquiring versatile data storage and the robustness of data inheritance. Two or more different DNA molecules which carry the encoded data were duplicated into multiple genomic areas for data storage. The encoded data is then retrievable by complete genome sequencing and searching for duplicated coding regions using multiple alignments of all the possible decoded bit-data sequences of the genomic DNA. Therefore, even if the recorded information is partly destroyed, the original correct information can be restored.
The research group said that it has succesfully managed to record and restore Einstein's Relativity on the Bacillus subtilis. The robustness of DNA data ensures the maintenance of archived information over hundreds to thousands of years, according to the researchers.
For additional information visit Keiko's university
Institute for Advanced Biosciences
web page.