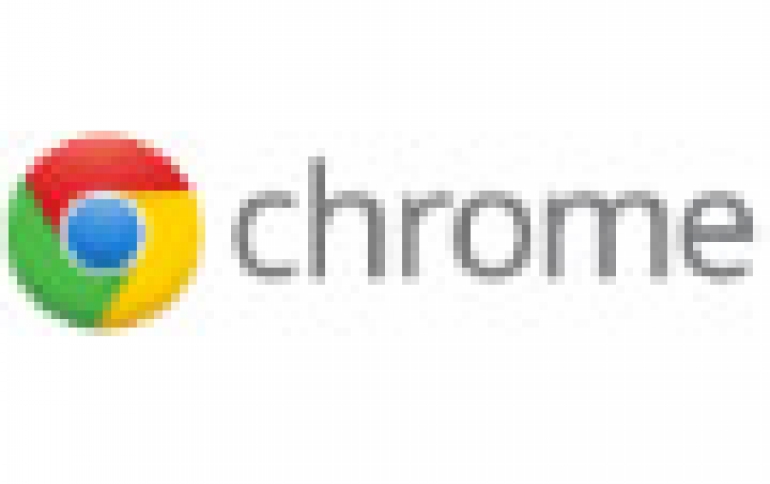 Google Awards Researcher For Chrome Hack
Google awarded $60,000 to a security researcher who cracked Chrome at the search firm's second "Pwnium" hacking contest. The researcher, a who goes by the nickname "Pinkie Pie," was awarded with $60,000 at Pwnium 2, for hacking the Chrome browser. He had also received another $60,000 last March for hacking the Chrome browse.

Pwnium 2 took place at the Hack In The Box security conference this week in Kuala Lumpur, Malaysia.

This pwn relies on a WebKit Scalable Vector Graphics (SVG) compromise to exploit the renderer process and a second bug in the IPC layer to escape the Chrome sandbox. IPC stands for "inter-process communication," and is the technology used in Chrome to allow multiple active browser processes to "talk" to each other. Since this exploit depends entirely on bugs within Chrome to achieve code execution, it qualified for Google's highest award level as a "full Chrome exploit," a $60,000 prize and free Chromebook.

"We?d like to thank Pinkie Pie for his hard work in assembling another great Pwnium submission," said Chris Evans, Software Engineer at Google. "We?ll post an in-depth look at the bugs used and subsequent mitigations once other platforms have been patched."

Google says it has already started analyzing the exploit and in fewer than 10 hours after Pwnium 2 concluded, the company updated users with a freshly patched version of Chrome.

So far this year, Google has paid out nearly $400,000 in bounties and prizes to security researchers who have reported vulnerabilities in Chrome.