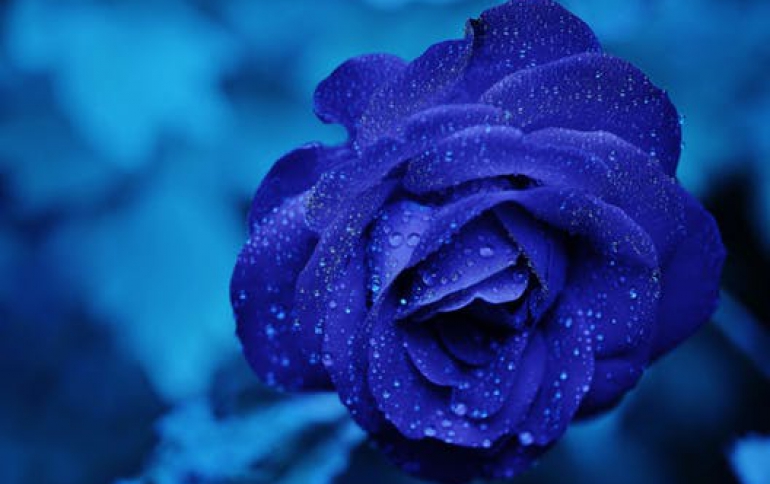 G.Skill at Cebit 2010
G.Skill, manufacturer of extreme performance memory and high performance solid-state storage, is showcasing new DDR3 memory modules and a brand new SandForce controller based Phoenix SSD series at Cebit 2010.
DDR3 1800 MHz CL8-9-8-24 24GB (4GBx6) Trident kits
The Trident kit shows the biggest capacity in the market with ultr-high speeds. These modules provide the maximum performance of triple channel memory modules for the enthusiasts who want both big capacity and high speed.
DDR3 2500 MHz CL9-11-11-31 4GB (2GBx2) Trident kits
These high performance dual channel memory modules have represented the highest memory frequency in the world. The Trident kits provides the maximum performance especially for Intel Core i7 860 & 870 processors.
DDR3 1800 MHz CL7-8-7-24 8GB (2GBx4) Flare kits
To provide AMD users high performance memory solution, G.Skill?s Flare series represents both high memory frequency and low Cas Latency at big capacity, 8GB, on AMD platform.
DDR3 1600 MHz CL5-8-5-20 8GB (2GBx4) PI kits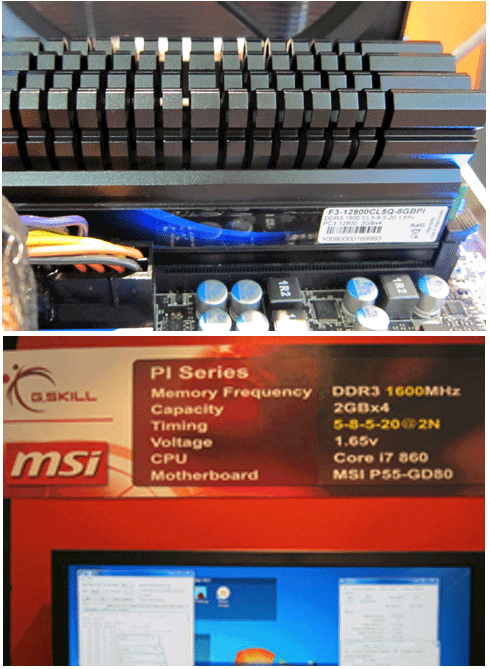 Most mainstream DDR3 memory modules work at CAS 7, 8 and 9. G.Skill?s new PI kits have successfully broken the technology limitation, and run at 1600MHZ with CL 5, which is the lowest CAS Latency for DDR3 in the world.
DDR3 2000 MHz CL6-9-9-24 12GB (2GBx6) Flare X kits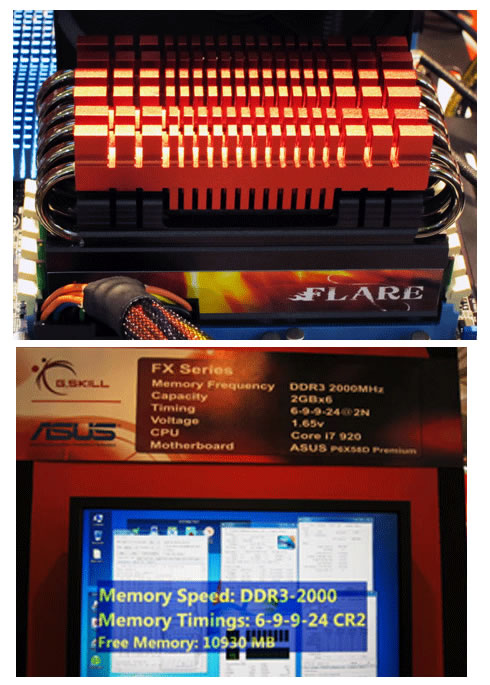 To provide triple channel platform users top high performance memory solution, the new G.Skill Flare X series have both high memory frequency and ultra low CAS latency at big capacity.
DDR3 2000 MHz CL6-9-6-24 8 GB (2GBx4) PIS kits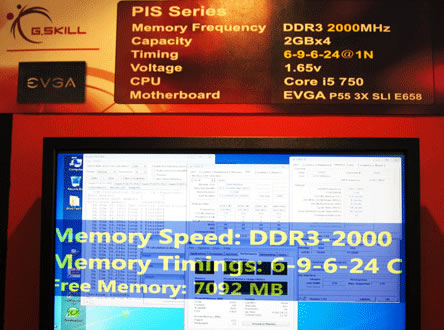 These modules represent both memory speed and ultra low CAS Latency at big capacity for Intel 1156 socket Core i7 & i5 platforms.
DDR3 2200 MHz CL7-10-10-28 8GB (2GBx4) PIS kits
Thanks to their overclocking headroom, G.Skill?s latest DDR3 2200 MHz CL7 PIS series kits have gained numerous awards and positive feedback among overclocking community.
Phoenix SSD
G.Skill has worked with performance SSD processor manufacturer, SandForce, to provide the Phoenix SSD series equipped with the SandForce SF-12xx series controller. The drive will be available in the market soon is capacities of 50GB, 100GB, 200GB and 500GB.