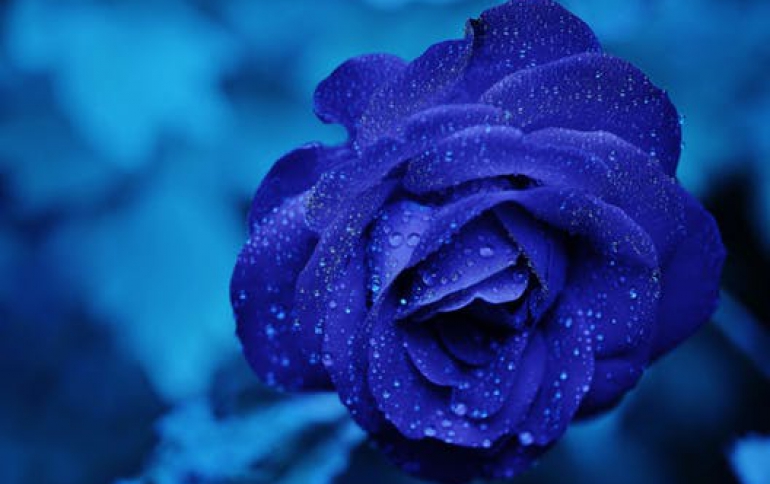 Hercules DJ Console Mk4 for Mac and PC is Available
Hercules, the specialist in digital DJing solutions, released the newest version of their DJ Console line, the DJ Console Mk4, a mixing console with a compact design and analog audio source connectivity. This new mixer for amateur to mobile DJ?s is an updated version of their earlier models and features a multitude of improvements and additions. The console is available for $199 at Guitar Center, Sam Ash, Amazon, J&R and more.
Built for mobile DJing, the DJ Console Mk4 features a modern design with a thinner but wider body than the previous model, the DJ Console Mk2. The metallic-colored surface top with a see-through plate and new body provides a comfortable mixing solution to any DJ. It also includes more precise jog wheels, 4 browser buttons instead of a joystick, more space between the cross fader and jog wheels and backlit buttons for ease of use during low-light conditions. Compact (7.36" x 10.4" x 2.5") and lighter than a laptop computer (2.5lb) with large, non-slip feet for stability while mixing, users can take the Hercules DJ Console Mk4 anywhere.
Not your standard DJ controller, the Hercules DJ Console Mk4 also includes a high-performance audio interface:
- 2 stereo outputs (2 x 2 RCA) let DJs play their mix for the audience (channels 1-2: 2 RCA outputs to connect hi-fi systems and mixers, plus 1 stereo mini jack output (1/8" / 3.5mm) for multimedia speakers), while also previewing the next track for themselves (channels 3-4: 2 RCA outputs, plus 1 headphone plug)
- 2 stereo inputs (2 x 2 RCA) let DJs connect external audio sources, and include them in their digital mix: vinyl turntables, CD or MP3 players, and so on
- 4 input levels: phono (for vinyl turntables), consumer line level (-10dBv, for MP3 players), pro line level (+4dBu, for studio gear), and boosted pro line level (+8dBu, for the most powerful CD players designed for DJing)
- 1 microphone jack (1/4" / 6.35mm), with talk-over function
- 1 headphone jack (1/4" / 6.35mm), for previewing tracks
Other features include:
- Two decks for mixing digital audio files
- Two jog wheels for moving within tracks, adjusting speed of playback, applying scratching effects and more
This new Hercules controller will be bundled with VirtualDJ DJC Edition mixing software. As a final touch, Hercules is including a graphic skin that can be placed underneath the see-through plate on top of the controller, allowing users to give a unique look to their console.
Minimum system requirements
PC: 1.5GHz processor or higher; 1GB RAM; Windows XP / Vista / 7 (32/64-bit); USB port; stereo speakers and/or headphones.
Mac: 1.5GHz processor or higher; 1GB RAM; Mac OS 10.4 / 10.5 /10.6; USB port; stereo speakers and/or headphones.